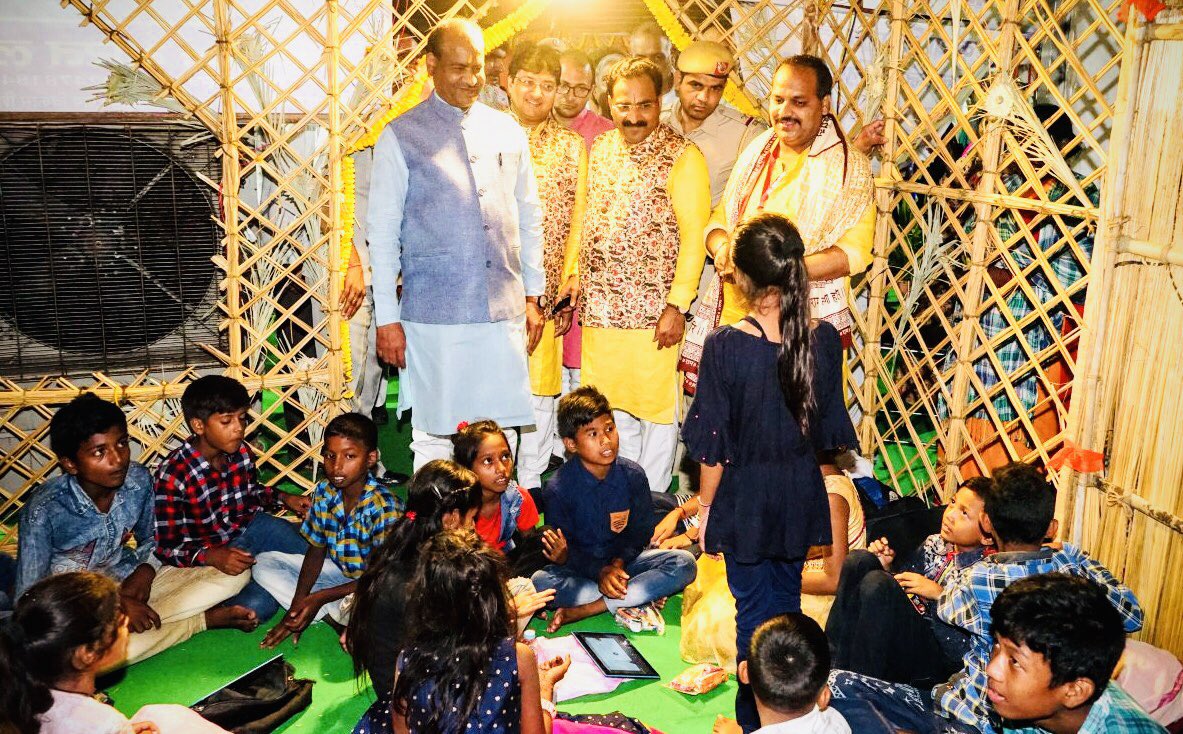 AMN / New Delhi
Lok Sabha Speaker Om Birla attended the 'Ekal Bhaagwat Mahayagya' organized by the Bharat lok Shiksha Parishad in Panjabi Bagh, Delhi on Saturday.
On this occasion, Mr Birla observed that education is the first step in character building. He said that the virtues of affection, sympathy, purity and noble values make our children responsible citizens. Further, education equips them with truth, beauty and good conduct. As such, he emphasized that education is most potent medium of bringing positive change in society
Mr Birla was happy to note that 'Ekal Vidyalaya is undertaking the noble cause of implementing the spirit of 'सर्वे भवंतु सुखीन:' and 'एकम् सत् विप्रा: बहुधा वदन्ति' as delineated in our spiritual texts. He called upon the people to participate in this mission.
Mr Birla observed that it is our national mission to ensure that every child in the country is educated when we enter into the 75th anniversary of our independence. In this regard, lauding the efforts of Bharat lok Shiksha Parishad in strengthening the education infrastructure in rural, tribal and inaccessible areas, he said that the Parishad is contributing positively in nation-building by educating and mainstreaming the next generations of people living in these areas.