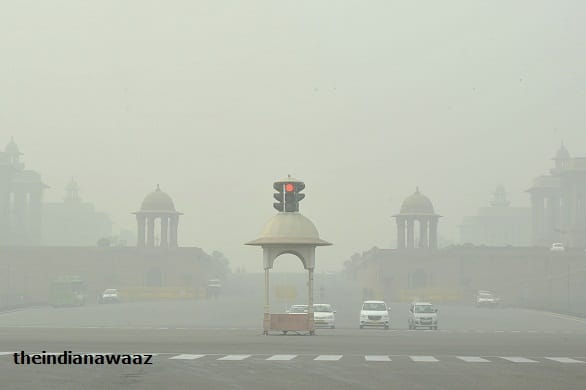 AMN / NEW DELHI
Delhi's air quality remained in the severe category for the third day on Monday as wind speed and other meteorological factors remained unfavourable for dispersion of pollutants.
Hazardous pollution would continue to plague the national capital till Christmas evening.
Delhi is facing its highest pollution level since Diwali. People have been advised by the authorities to minimise outdoor activities and avoid the use of private vehicles.
The Central Pollution Control Board data showed the overall air quality index, AQI at 448.
An AQI between 100 to 200 comes under the 'moderate' category, 201 and 300 is considered 'poor', 301 and 400 'very poor', while that between 401 and 500 is 'severe'.
The overall PM 2.5 level was recorded at 407 and the PM 10 level at 581.