Extends PMGSY beyond 12th five-year plan
Our Correspondent / New Delhi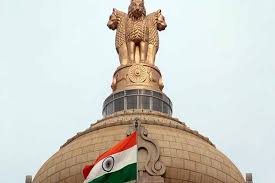 The Cabinet Committee on Economic Affairs has approved the release of pulses to States and Union territories at a discounted rate to be utilized for various Welfare Schemes from the stock of pulses procured under Price Support Schemes.
Briefing media, Electronics and IT Minister Ravi Shankar Prasad said, under the Scheme, the States are offered to lift 34 lakh 88 thousand Metric tonne of pulses.
The Minister said this decision will enable the States and UTs to use pulses in various Welfare Schemes like PDS and Mid-Day Meal Scheme.
The Cabinet also gave its approval for continuation of Pradhan Mantri Gram Sadak Yojana (PMGSY) beyond 12th Five Year Plan period.
Ravi Shankar Prasad said, it will help in connecting 38 thousand 412 habitations at an estimated cost of 84 thousand 934 crore rupees.
The Yojana was launched in December, 2000 with the objective to provide All-Weather road connectivity to the eligible unconnected habitations in rural areas of the Country.