Our Correspondent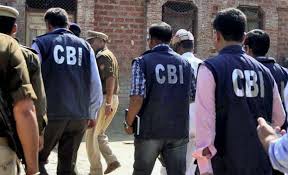 The CBI has questioned and recorded the statements of few ICICI bank officials as part of a preliminary enquiry to find if any quid pro quo was involved in the bank issuing a 3,250 crore rupees loan to the Videocon Group in 2012.
Agency officials said, they are also studying relevant documents of the transaction and if they come across any evidence that indicates wrongdoing, ICICI Bank MD and CEO Chanda Kochhar, her husband Deepak Kochhar along with others could be summoned for detailed questioning.
They said, the statements of nodal officers of the ICICI, who were part of processing the loan, have been recorded as part of the preliminary enquiry registered six weeks back.
The preliminary enquiry has named Videocon group promoter Venugopal Dhoot, Deepak Kochhar and unknown others.
It is alleged that Dhoot provided crores of rupees to a firm promoted by Deepak Kochhar, six months after Videocon group got 3,250 crore rupees as loan from ICICI Bank in 2012.
The amount was part of the 40 thousand crore rupee loan that Videocon group secured from a consortium of 20 banks led by SBI.