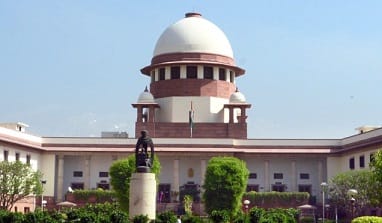 The Supreme Court has ruled that election of a candidate could be set aside for making false declaration on educational qualifications in the nomination paper.
The ruling came yesterday when a bench of Justice A R Dave and Justice L Nageswara Rao quashed the election of Manipur Congress MLA, Mairembam Prithviraj, for falsely declaring in his nomination papers that he had an MBA degree. The court held that the right to vote would be meaningless unless citizens were well-informed about the antecedents of candidates, including their educational qualification.
The apex court said, all information about a candidate contesting elections must be available in public domain as exposure to public scrutiny was one of the surest means to cleanse the democratic governing system and have competent legislators.