Staff Reporter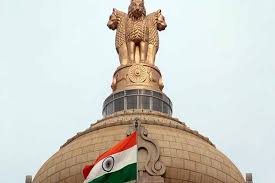 The UNION Cabinet today approved the signing of a Memorandum of Understanding between India and South Korea. The main objective of the MoU is to expand bilateral cooperation in tourism and to increase the exchange of information and data related to the sector.
India and South Korea have enjoyed a strong diplomatic and long economic relationship and now desire to strengthen and further develop the established relationship for strengthening cooperation in the field of tourism.
The Cabinet was also apprised of the MoU between India and Russia for the development of cooperation in transport education.
The government has also given ex-post facto approval for moving a Resolution in the first Assembly of the International Solar Alliance for amending the Framework Agreement of the ISA for opening up the ISA membership to all countries that are members of the United Nations.