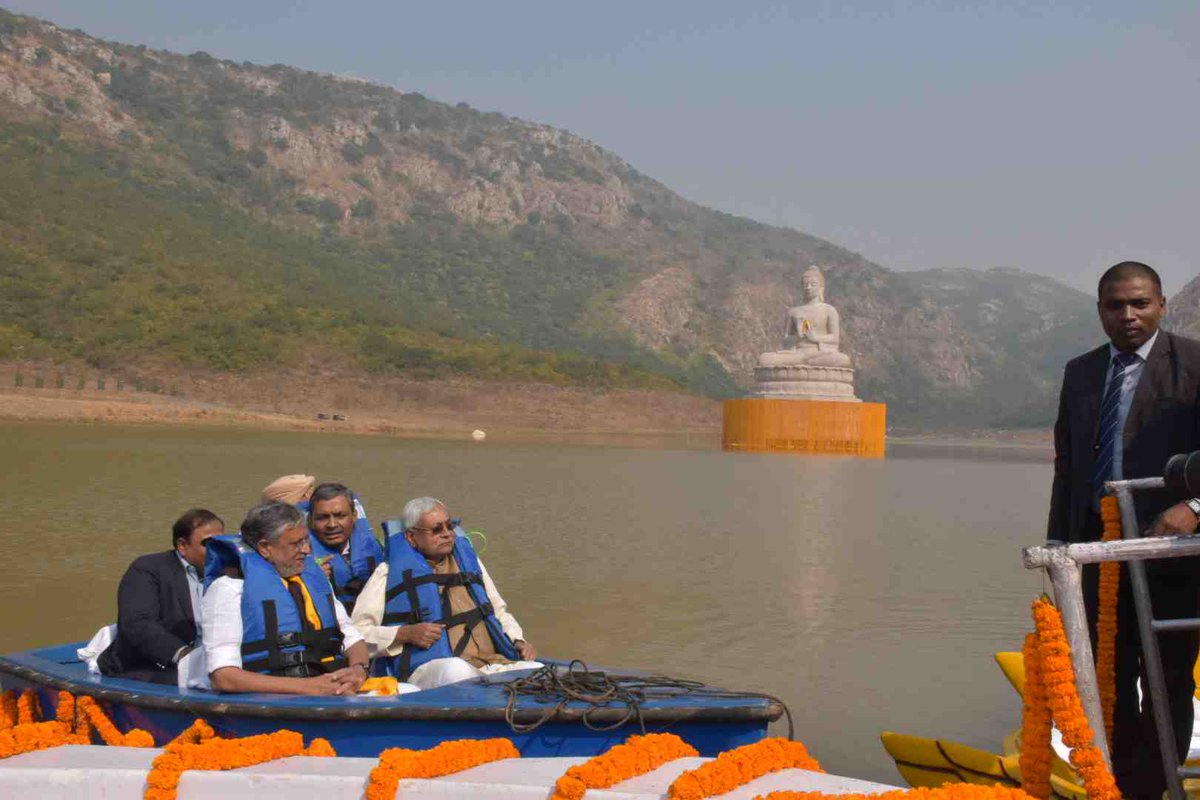 AMN / RAJGIR
Bihar Chief Minister Nitish Kumar on Sunday unveiled a 70-feet tall statue of Lord Buddha at Rajgir in Nalanda district.
It is the second tallest statue of Buddha in the country.
The statue has been installed above a 16-meter radius pedestal in the middle of Lake Ghora Katora. It is made of pink sandstone.
The Chief Minister said this place will be developed as a centre of eco-tourism.
The statue has been installed above a 16-metre radius pedestal in the middle of the lake Ghora Katora and has been made from 45,000 cubic foot pink sandstone, it said.
Kumar took a boat ride in Ghora Katora lake and offered his prayers by circumambulating the Lord Buddha's statue, the release added.
Talking to media persons here, Kumar said that "Ghora Katora lake is a historical place. It is a natural lake surrounded by five hills where Lord Buddha's statue has been installed. People will visit the lake where they can also have the privilege of offering their prayers to Lord Buddha."
"A beautiful park is being developed here from tourism point of view…I am quite confident that Ghora Katora will emerge as an important place for eco-tourism…No petrol and diesel vehicles will be allowed to ply here as only electronic vehicles will ply here. People can visit this particular area either on their foot, or by using bi-cycles and tongas," Kumar said.
Stating that this place is associated with all major religions, the CM said that it is said that Guru Nanak Dev had also visited this place.
राजगीर के घोड़ा कटोरा में धर्म चक्र प्रवर्तन मुद्रा में निर्मित भगवान बुद्ध की प्रतिमा का अनावरण करते हुए।https://t.co/p6BAp8luDX pic.twitter.com/HX1tbESDNg

— Nitish Kumar (@NitishKumar) November 25, 2018