AMN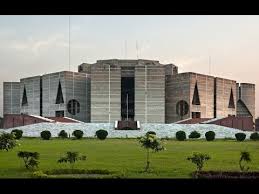 Parliamentary elections will be held in Bangladesh on 23rd of next month as Chief Election Commissioner KM Nurul Huda in a nationwide address on Thursday announced the date and said a favourable situation prevails in the country to hold free and fair elections.
He said almost all preparations for an election were already complete.
Mr Huda urged all political parties to participate in the polls to make it meaningful. Mr Huda said November 19 will be the last date for filing of nominations.
The ruling Awami League has urged the poll body to stick to its poll plan. However, it is still not immediately clear whether the opposition BNP plans to contest the elections.
The BNP had boycotted the last election in 2014.
On Wednesday, the Awami League had rejected an opposition demand for a caretaker government ahead of the election, saying it was "unconstitutional".