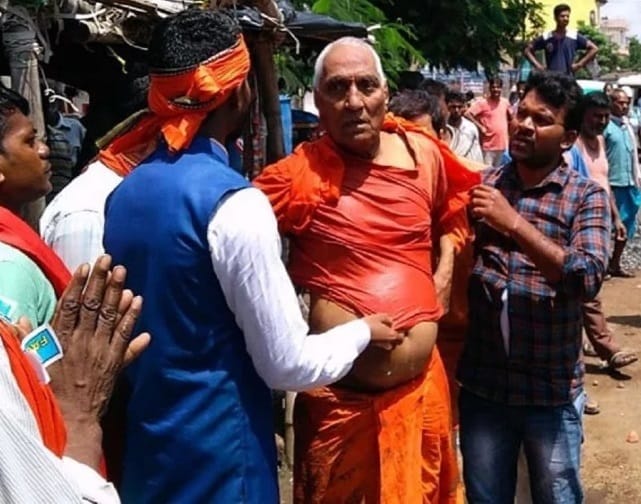 NEW DELHI
The Socialist Party strongly condemns the recent attack on social activist Swami Agnivesh that took place in Pakur city of Jharkhand. The Socialist Party terms the act as criminal. It is clear from the reports that the attackers are persons belonging to the RSS/BJP. There is BJP government in Jharkhand. Therefore, the attackers might have thought that despite taking the law into their hands, nothing would happen to them. The clarification given by the office bearers of Bharatiya Janata Yuva Morcha (BJYM) and Akhil Bharatiya Vidyarthi Parishad (ABVP) that they had merely organized resistance against Swami Agnivesh, cannot be accepted as right. If not them, then, who were the other people involved in the attack on Swami Agnivesh?
It is good that the Chief Minister Raghubar Das has ordered an inquiry and police administration has registered an FIR against accused, which includes 92 unnamed persons and 8 with names. The sections imposed on the accused include the attempt to murder. If the political leadership, police administration and judiciary mobilize prompt action on the incidents of mob violence and mob lynching, this fast spreading and dangerous trend could be controlled.
The Socialist Party urges the Jharkhand State government to take immediate action against those who made this murderous attack on Swami Agnivesh, and to punish the culprits under the law. Swami Agnivesh is a well known and respected citizen. The attack on him has not broken law and order but has also caused deep injury to the sentiments of his friends and followers. The party expresses support and concern towards him.