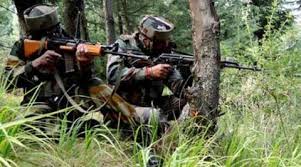 AGENCIES
The Indian Army has foiled an infiltration bid by Pakistani intruders along the Line of Control in Keran Sector of Jammu and Kashmir.
Official sources said, 10 to 15 intruders were trying to infiltrate on the night of 31st July. Five of them were killed in the action by the Indian Army.
A video showed bodies of eliminated infiltrators, along with their equipment.