"Army do not differentiate on the basis of religion", says Lieutenant General Devraj Anbu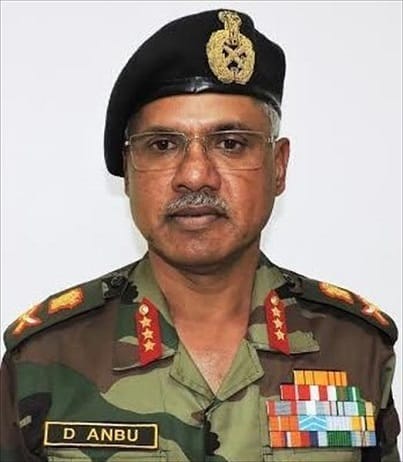 Agencies / UDHAMPUR
General Officer Commander-in-Chief, Northern Command, Lieutenant General Devraj Anbu said, anyone who picks up an arm and is against the state, is a terrorist and the Army will deal with them.
He however expressed concern over youngsters joining militant outfits."We need to address this trend. In 2017, we focused on leadership and eliminated it. Social media is also responsible for the increase in terror. It is engaging the youth on a large scale, and I think we need to focus on this issue," he said.
Lieutenant General Devraj Anbu also made it clear that the forces did not differentiate on the basis of religion. His comment came a day after AIMIM president Asaduddin Owaisi claimed that five out of seven killed in the Sunjuwan military camp attack were Muslims.
"We don't communalise martyrs, those making statements don't know the Army well," Lt General Devraj Anbu said.
Briefing about the recent attacks in Jammu and Kashmir, Lt General Anbu said the 'enemy' is attacking softer targets as they are failing at the borders.
"The enemy is frustrated and is trying softer targets. When they fail at borders they attack camps. All 3 groups – HM, JeM or LeT are hand in glove. There's no differentiation, they keep jumping from one Tanzim to other. Anyone who picks up an arm & is against the state, is a militant and we'll deal with him," he said.