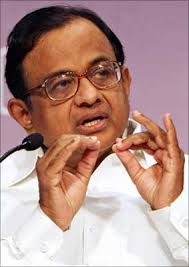 Our Staff Reporter / New Delhi
Former finance minister P Chidambaram on Thursday termed November 19 as the 'day of reckoning' when the RBI Board is scheduled to meet saying that the government has packed the RBI Board with its hand-picked nominees and is making every effort to ram through its proposal at the Board meeting.
Former finance minister alleged that the Modi government sought Rs 1 lakh crore from the central bank's reserves in desperation as it wants to step up expenditure ahead of the 2019 Lok Sabha elections. The Congress leader further warned that any attempt to "capture" the central bank using power would prove to be catastrophic for the nation.
"The government stares at a fiscal deficit crisis…It wants to step up the expenditure in an election year. Finding all avenues closed, in desperation, the government has demanded Rs 1 lakh crore from the reserves of RBI," Chidambaram said at a press conference while lashing out at the government over demonetisation on its second anniversary.
In my view, whichever option is taken by the Governor, it will irretrievably damage the credibility and reputation of the RBI. It will also mean the "capture" of the RBI by the government. One more crucial institution would fall from grace.

— P. Chidambaram (@PChidambaram_IN) November 8, 2018
Interestingly, Moody's last month warned against the government slipping on the fiscal front and the deficit rising from 3.3 per cent to 3.4 per cent. On November 6, the Indian Express reported that a proposal by the Finance Ministry seeking to transfer a surplus of Rs 3.6 lakh crore, more than a third of the total Rs 9.59 lakh crore reserves of the central bank, to the government was not accepted by the RBI.