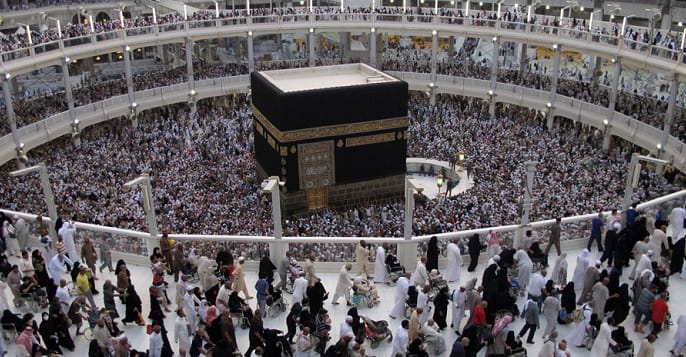 AMN / MAKKAH
The annual five-day Haj pilgrimage commences today as millions of Muslims from across the world begin their journey from the holy city of MAKKAH to assemble in tent-city of Mina in Saudi Arabia.
They will spend the night there and move towards plains of Arafat at dawn tomorrow for the day's main ritual of Haj-reciting prayers. The pilgrims will spend the day there praying and asking for God's forgiveness.
For the first time since independence, a record number of 2 lakh pilgrims from India are performing Haj this year. More than 2340 Indian women pilgrims have gone there without Mehram or male guardian.