AMN
At least six people were killed and 80 injured at Simhastha Kumbha Mela in Ujjain as several tents collapsed due to thundershowers and dust storm this evening.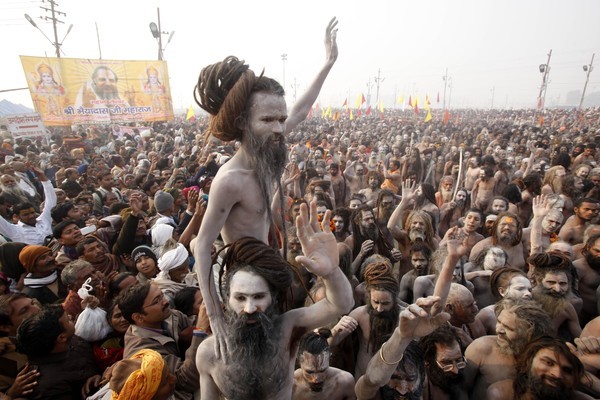 According to reports ,the deceased include one saint and three women. Several tents erected in the Kumbh area crashed after thunder showers affecting arrangements badly. NDRF team has reached in the mela area to assist the administration.
Transport minister Bhupendra Singh visited hospital to enquire about treatment of the injured devotees. Chief minister Shivraj Singh Chouhan has expressed grief over the deaths of devotees.
The district administration has claimed that the situation is now under control. It has appealed devotees to not to panic. The Parv Snan of the Simhastha will take tomorrow.
Prime Minister Narendra Modi has expressed sadness over the loss of lives at the Kumbh. He also prayed for safety of all saints, pilgrims and tourists at the Kumbh.
In a tweet, Prime Minister expressed sympathy to the bereaved families and prayed for speedy recovery of injured.