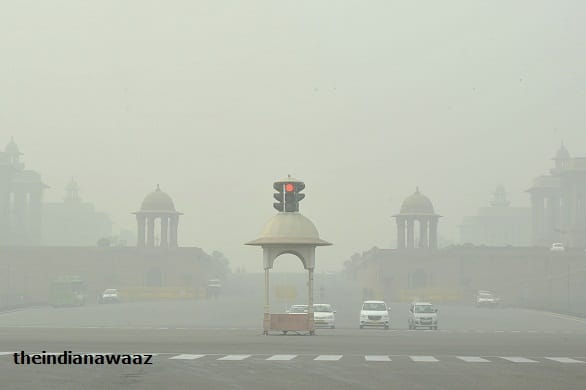 AMN
Delhi and 13 other Indian cities are in the list of 20 most-polluted cities in the world in terms of PM2.5 levels in 2016, according to report prepared by the World Health Organisation (WHO).
The air in Kanpur, Delhi, Varanasi, Patna and 10 other Indian cities is considered the most polluted according to data collected in 2016.
Kanpur was the most polluted city on the list, followed by Faridabad. Varanasi ranked 3rd, while Gaya was 4th. Delhi occupied the 6th spot.
Srinagar, Lucknow, Gurugram and Agra were some of the other cities that featured in the top 20. Bamenda in Cameroon, Peshawar, Rawalpindi, Kampala, Narayangonj and Doha were the six non-Indian cities on the list.
Following the report WHO today called upon member countries in the South-East Asia region to aggressively address the issue of pollution.
WHO said, pollution accounts for 34 per cent of the seven million premature deaths caused by household and ambient air pollution together globally every year.
According to WHO, PM 2.5 contains pollutants that pose the greatest risk to health.
The report cited the Pradhan Mantri Ujjwala Yojana Scheme as an example to taking measures on controlling air pollution. WHO said, the scheme has enabled 37 million women living below the poverty line to switch to clean energy by providing them with free LPG connections.
Around 7 million people are killed due to air pollution across the world each year, WHO estimates show. Nine out of 10 people in the world breathe air containing large amounts of pollutants.
The report pointed out that most countries, especially high income countries, are taking action to lower air pollution from particulate matter.
"We are seeing an acceleration of political interest in this global public health challenge. The increase in cities recording air pollution data reflects a commitment to air quality assessment and monitoring," Dr Maria Neira, Director of the Department of Public Health, Social and Environmental Determinants of Health, at WHO was quoted as saying.
The South-East Asian and Eastern Mediterranean regions showed the highest levels of ambient air pollution.
Regional Director of WHO South-East Asia Poonam Khetrapal Singh said, air pollution contributes significantly to non-communicable diseases such as cardiovascular and respiratory diseases and lung cancer.
She stressed on the need for investment in effective urban planning with energy-efficient housing and power generation, building safe and affordable public transport systems and improving the industry and municipal waste management.