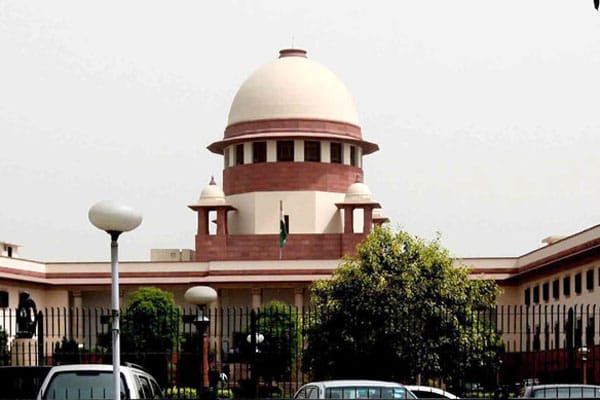 AGENCIES / New Delhi
The Supreme Court on Wednesday issued notices to the Centre, Uttarakhand Government and Delhi Police on a PIL seeking action against those who delivered hate speeches during the 'Dharam Sansad' held at Haridwar and an event organised by 'Hindu Yuva Vahini' in Delhi last month.
Asking them to respond to the PIL filed by journalist Qurban Ali and senior advocate Anjana Prakash, a Bench led by CJI NV Ramana posted the matter for further hearing after 10 days. The petitioners have sought an "independent, credible and impartial investigation" by an SIT into the incidents of alleged hate speeches at the Dharam Sansad. On behalf of the petitioners, senior advocate Kapil Sibal urged the top court to stay the next Dharam Sansad scheduled to be held at Aligarh later this month and take up the matter on Monday for this purpose but the Bench didn't pass any such orders.
"We allow the petitioners to bring the case before the notice of the authorities and how it is against certain penal provisions," the CJI told Sibal. On behalf of an intervener, senior advocate Indira Jaising said the guidelines laid down by the top court were not being followed.
During the hearing, the Bench said similar issues were pending before another Bench led by Justice AM Khanwilkar and this petition should be sent to that Bench.
However, it agreed to issue a notice to the Uttarakhand Government after Sibal insisted that his petition was specifically on the issue of hate speech at Haridwar Dharam Sansad.