AMN / NEW DELHI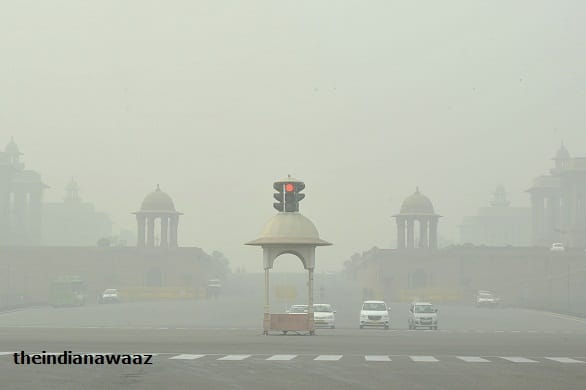 Environment Minister Dr Harsh Vardhan today said the air quality in Delhi and NCR will improve significantly in coming days and there is no need to panic.
Talking to media person in New Delhi, Dr Harsh Vardhan said, several steps are being taken by the government to mitigate air pollution. He said, special focus has been given to monitoring the situation at specific hotspots like Anand Vihar, I.T.O, Punjabi Bagh and Delhi Technical University.
The Minister said, a spell of light rain is likely to occur on Tuesday evening, which will help clear the smog enveloping the city. He said, in the last two days the air quality index has shown improvement, which was hovering in the severe zone.
The air quality index continued to remain in a severe category. After recording temporary improvement from last night till this morning the air quality further deteriorated during the day.
PM 10 level again rose to 541 in the evening from 453 during the day. PM 2.5 level also worsened to 344 in the evening from 296 at noon.