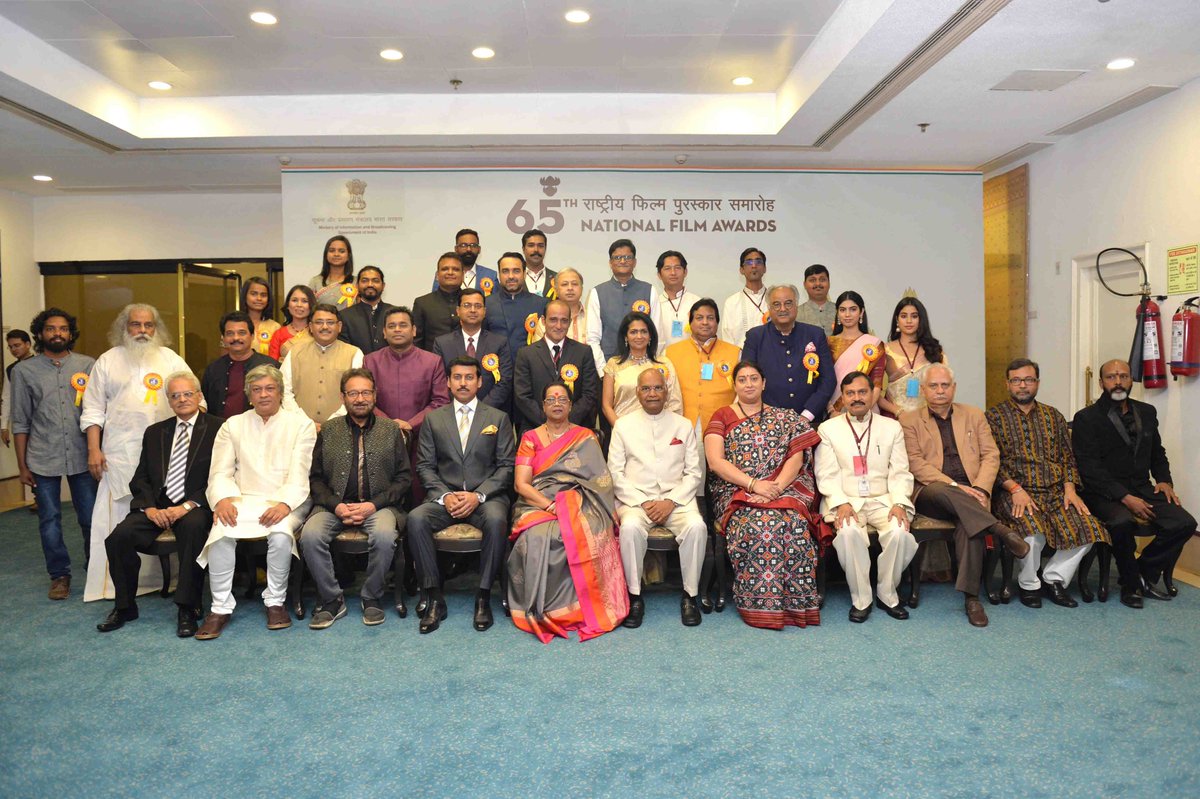 Our Correspondent / NEW DELHI
As many as 60 recipients of the 65th National Film Awards to stayed away from the presentation ceremony here today to protest President Ram Nath Kovind's inability to personally present the prizes to all the winners.
A letter written by the recipients to Chaitanya Prasad, additional director general of the Directorate of Film Festivals, specified that their move did not constitute a "boycott", but was merely an expression of their disappointment over the President's decision. Individual winners, however, did not shy away from using the phrase.
The awards ceremony, held at Vigyan Bhavan today, was divided into two phases. The first set of awards was conferred by Union Information and Broadcasting Minister Smriti Irani and the Minister of State Rajyavardhan Singh Rathore.
The second lot, which included posthumous recognitions for Vinod Khanna and Sridevi (Dadasaheb Phalke and Best Actress respectively), was presented by President Ram Nath Kovind.
"We feel insulted. Around 75 awardees are threatening to boycott the award ceremony today," National Award-winning Marathi film director Prakash Oak said earlier.
Some, including Bengali actor Riddhi Sen, decided to stay away from the event in solidarity with their colleagues even though they were slated to receive their awards from the President. Sen won the best actor award for his performance as a transgender in Kaushik Ganguly's Nagar Kirtan.
A Rashtrapati Bhavan spokesperson had said the organisers were informed about this development well in advance. "The fact that the President will be available at the awards function for one hour was communicated weeks in advance. It has been the practice ever since the President took over that, except for Republic Day or very important meetings, he will spend up to an hour at all other functions," Ashok Malik, press secretary to the President, said.
President presents National Film Awards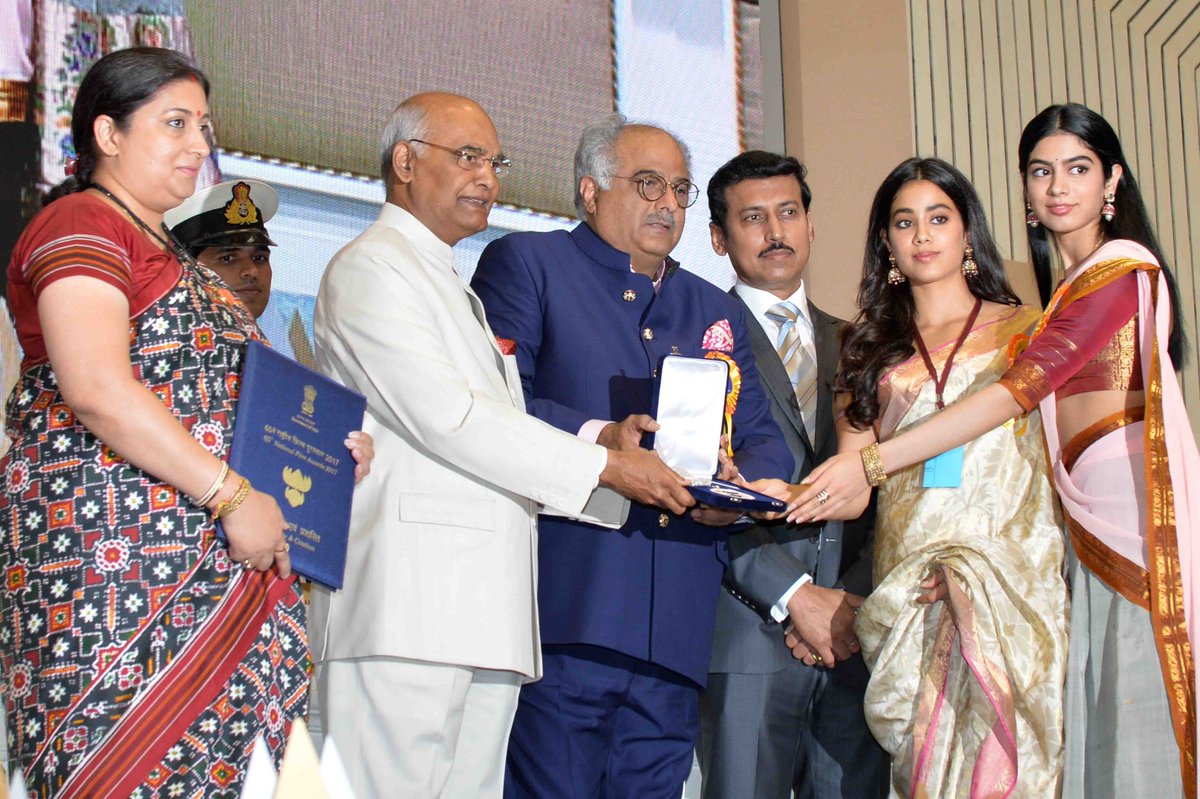 Meanwhile President presented the 65th National Film Awards in 12 categories at the  function. Late Vinod Khanna was conferred Indian cinema's highest honour Dadasaheb Phalke award posthumously for his contribution to Indian cinema.
Late Sridevi was given Best Actress award posthumously for her role in Hindi movie – Mom.
Riddhi Sen was given award for Best Actor for his role in Bengali film – Nagarkirtan.
Assamese Film Village Rockstars was awarded for the Best Feature Film. Jayaraj received the Best Director award for the Malayalam movie Bhayanakam. Baahubali-2 received the award for Best Popular Film for Providing Wholesome Entertainment.
Speaking on the occasion, Mr Kovind said, diversity is the biggest strength of India and Indian films not only express the diversity but also contribute to it. He said, the plot of the films inspires people to stay connected to the legacy of civilization and the society.
The President said, the films also reflect the social challenges that the society needs to overcome.
Mr Kovind said, India is gaining traction as a film-making destination and the success of several India-based films has attracted many international studios.
He stressed the need to build on the process and create jobs and opportunities for the creative and talented young people. He said, the Government has taken various initiatives to promote India as a global filmmaking hub.
The President said, a new category of visas for foreign filmmakers has been created and the Film Facilitation Office has been opened to spur filmmaking by international production houses.
Mr Kovind said, the Indian film industry is among the largest in the world, with about 1,500 films a year. He said, it is an expression of Indian soft power and has a transcontinental footprint.
He said, Indian film industry employs 2 lakh people directly and many more indirectly. He said, due to healthy rise in domestic collections, as well as overseas releases and satellite rights, the industry grew 27 per cent in 2017.
In her address, Information and Broadcasting Minister Smriti Irani said, nearly two thousand films were released in India last year.
She expressed happiness that after two decades a film from North East has bagged the best film award. She said, it is a proud moment that over 21 women received the award this year.
Minister of State for Information and Broadcasting Col Rajyavardhan Rathore, Information and Broadcasting Secretary N K Sinha, jury members were present with other dignitaries.