AMN / NEW DELHI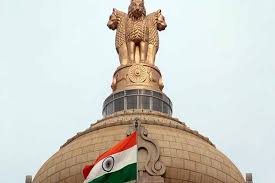 The Cabinet has approved National Medical Commission Bill, 2017. It will replace the Medical Council 1956 Act and enable a forward movement in medical education reform.
It is a move towards outcome-based regulation of medical education rather than process oriented.
It will ensure proper separation of functions within the regulator by having autonomous boards, create accountable and transparent procedures for maintaining standards in Medical Education.
The bill provides for a medical education system that ensures availability of adequate and high-quality medical professionals.
Opening up the medical education sector will lead to significant addition in the number of UG and PG seats and substantial new investment in this infrastructure sector.
The Commission will lay down policies for maintaining a high quality and high standards in medical education and make necessary regulations in this behalf and ensure coordination among the Autonomous Boards.
The 25-member commission will include Chairman and Member Secretary. It will have 12 ex-officio members and 11-part-time members.