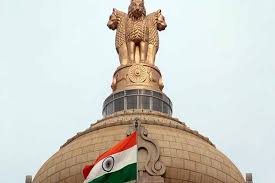 The Union Cabinet today approved implementation of National Hydrology Project, NHP and National Water Informatics Centre. It will cost around 3 thousand 6 hundred 80 crore rupees. Implementation of NHP will ensure improvement in Data storage, exchange, analysis through National Water Informatics Centre. It will increase lead time in flood forecast from one day to at least three days.
It will also facilitate mapping of flood inundation areas for use by disaster management authorities. It will also help improve Reservoir operations through seasonal yield forecast and drought management. The Cabinet also gave its nod for changes in policy, for liberalisation of administratively allotted spectrum, where market determined prices not available.
The decision will facilitate optimal utilisation of spectrum by introducing new technologies, sharing and trading. The most recent recommended reserve price will be taken as provisional price where auction determined price not available. Based on recommendations of Telecom Regulatory Authority of India, a sum of 1300 crore rupees is likely to be accrued by this process.
Cabinet also approved greater autonomy for Oil Public Sector Undertakings, to make their activities more efficient, subject to Central Vigilance Commission and other guidelines. Cabinet also cleared raising framework agreement to 3 thousand crore rupees from 900 crore rupees between Exim Bank and Iranian banks for goods and services from India.
The Cabinet also approved Andaman and Nicobar Islands Anatomy Regulation, 2016 for procedures for availability of unclaimed bodies to Medical College. Cabinet also gave ex-post facto approval to MoU signed last month with Sweden on Technical Cooperation in Railway Sector.