ALIGARH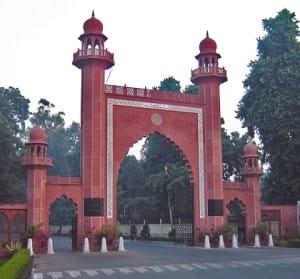 Aligarh Muslim University today strongly refuted the allegations being spread by certain elements on social media that cases of copying took place in some entrance tests of the University.
AMU Controller of Examination, Mr Mujib Ullah Zuberi, said that such allegations were totally baseless and unfounded as no report or complaint in this regard from any centre has been received so far. He said that such accusations, aimed at sullying the image of the University and vilifying its reputation, are nothing but motivated and premeditated.
Mr Zuberi said that over the last few days, entrance tests for several courses including MFM/MTTM, M Sc (Biotechnology), MCA, MA (Mass Communication), BE (Evening), B Lib & I Sc and MSW were held at different centres in Aligarh, including University schools, and no cases of copying were reported anywhere, except one case at the AMU ABK Girls School during the admission test of B Lib & I Sc on June 4 last in which a candidate was caught with a mobile phone. In this case too, the mobile phone and answer sheet of the concerned candidate were confiscated and the candidate was handed over to the police after registering an FIR against him, he added.
Mr Zuberi made it clear that University examinations, including entrance tests are conducted with utmost care and security arrangements, and every examination centre is monitored by an Observer, Centre Superintendent and his team and Invigilators. He clarified that no case of copying or cheating has been reported by any observer, centre superintendent or the invigilator from any centre.
Mr Zuberi said that the persons, who are making allegations now, should have brought any such case to the notice of the concerned Observer, Centre Superintendent, Invigilator or any authority of the University immediately after the test. Making allegations on social media after many days of the conduct of the tests seems to be an afterthought and motivated.