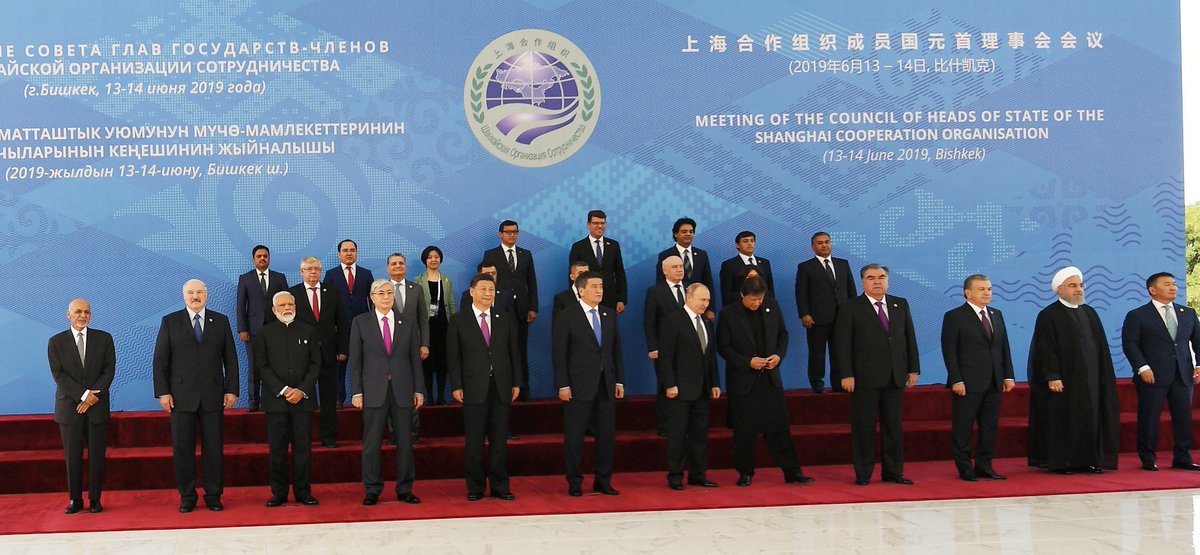 WEB DESK
The Heads of Member states of the Shanghai Cooperation Organization (SCO) have resolutely condemned terrorism in all its forms and manifestations.
In the meeting held at Bishkek in Kyrgyzstan today, they urged the international community to strengthen global cooperation in efforts against terrorism without politicization and double standards and also to press for consensus regarding the adoption of the Comprehensive Convention on International Terrorism. A joint-declaration to this effect was also issued at this juncture.
The Heads of SCO Member states including Prime Minister Narendra Modi today addressed the Plenary Session of SCO Summit. In his address, Mr. Modi called for the united efforts from the global community to eliminate the terrorism from its root.
He said that all humanitarian forces should have to unite to counter terrorism. Prime Minister said that we should make our society free from terrorism. Prime Minister also called for International Conference Against Terrorism. He said that nations supporting, promoting and funding terrorism should be held responsible and made accountable for their actions.
In the meeting, the Member states of SCO stressed that there can be no justification for any acts of terrorism and extremism. They also considered it important to implement comprehensive measures to more effectively counter terrorism and its ideology, to expose and eliminate various factors and conditions that facilitate terrorism and extremism.
The SCO Member States reiterated intention to focus on expanding and deepening cooperation in trade, finance, investment, transport, energy, agriculture, innovation, cutting-edge technology, etc.
Thank you to the exceptional people of the Kyrgyz Republic for hosting a productive SCO Summit. This Summit will boost multilateral cooperation and lead to many positive outcomes.

I also thank the Government of the Kyrgyz Republic and President Jeenbekov for the hospitality. pic.twitter.com/nRynHp0n4U

— Narendra Modi (@narendramodi) June 14, 2019