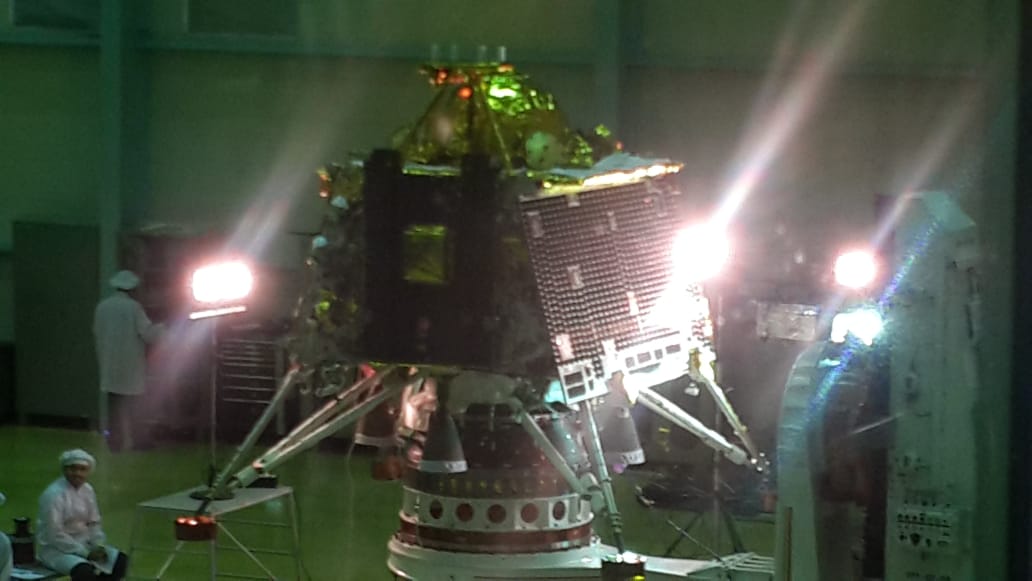 Our Correspondent / New Delhi
Indian Space Research Organisation (ISRO) has announced that it will have a separate space station by 2030. At a press conference in New Delhi, Dr K Sivan, Chairman, ISRO announced "'it will be a smaller module, which would be mainly used to carry out microgravity experiments."
He said, India will not join the International Space Station. Mr Sivan said, the mission will also be an extension of the Gaganyaan project implying that there will be several phases to the human space mission project.
He said, India will be launching a small module and that will be used for carrying out microgravity experiments.
The weight of the space station is likely to be 20 tonnes. Mr. Sivan said the proposal will be sent to the government for approval after the first Gaganyaan mission.
A space station is a spacecraft capable of supporting crew members, designed to remain in space for an extended period of time and for other spacecraft to dock.
Currently, there is only one fully functioning space station in Earth's lower orbit, the International Space Station and astronauts conduct different experiments in it.
Union Minister of State for Atomic Energy and Space, Dr Jitendra Singh today said, Chandrayaan-2 will be launched on 15th of July. He said, it will land in September and will carry a rover. It will be an extension of Chandrayaan-1.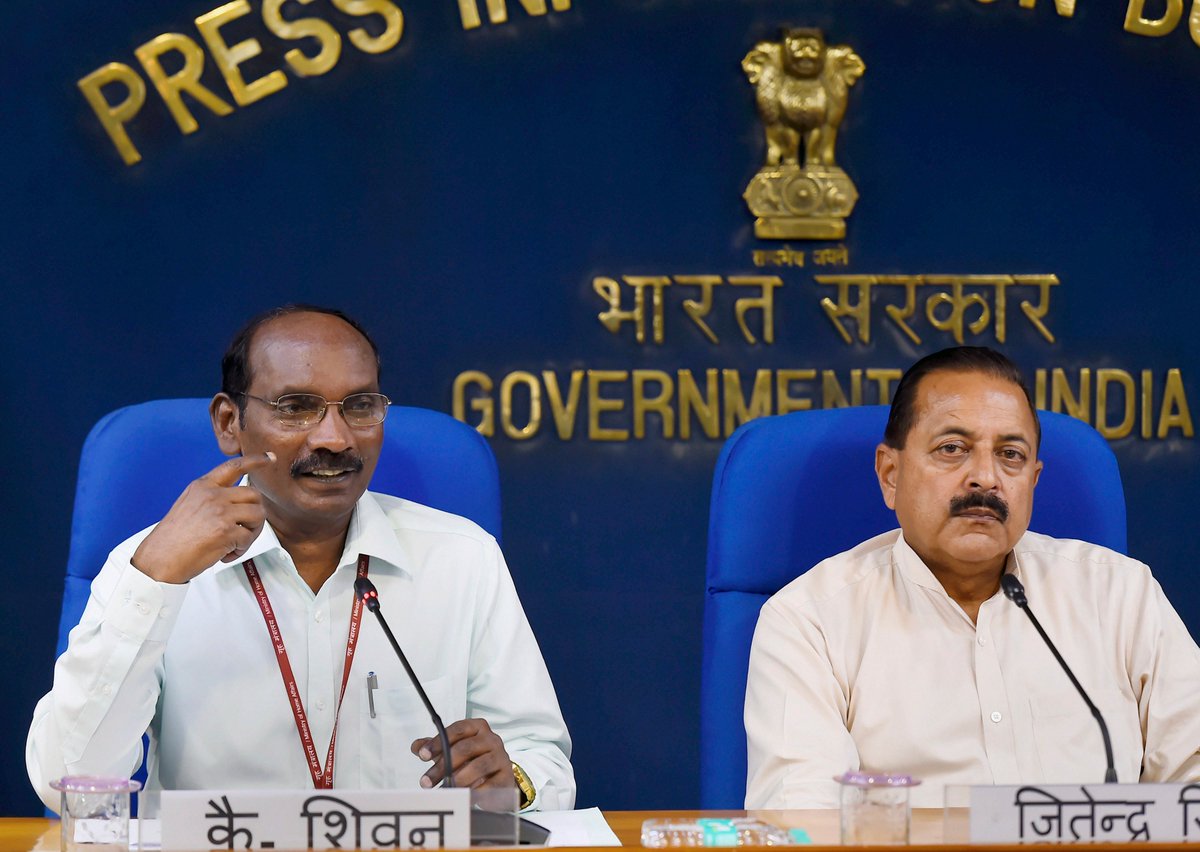 Chandrayaan-2 will contain three components, Orbiter, Lander and Rover and the total composite module will weight 3.8 tonnes. Dr Singh lauded the commitment and hard work of scientific community and highlighted the benefits of usage of space technology in improving the lives of common people.
Responding to a question, he said that the programme will be conceptualised over the next few years and will take at least 5-7 years. "Once the Gaganyaan in 2022 is launched successfully, work is underway. We will not tie up with international space station. It will be totally Indian and will be manned by Indians," Sivan said.
The ISRO chairman did not share the estimated cost for the space station and did not share further details of the station project.
What is a space station?
It is a spacecraft which is capable of supporting crewmembers, and is designed to remain in space for an extended period of time which could be several months. India will join the elite club of countries when it has its own space station. So far there is only one fully functioning space station in Earth's orbit, the International Space Station.
It is a habitable artificial satellite in low Earth orbit. It was first launched into orbit in 1998. The first residents on board the international space station arrived in November 2000. It is known to be the largest human-made body in low Earth orbit. And is visible to the naked eye from Earth.
According to him the focus of the agency presently is on the forthcoming launch of the Chandrayaan-2 on July 15 and the first human mission to space `Gaganyaan'' in 2022 for which the government has already approved Rs 10,000 crore coinciding with country's 75th Independence Day.
Adding that the human mission will carry three astronauts into space and their selection process which has already started is expected to be completed in next six months. This will be followed by intensive training for nearly two years at Institute of Aerospace Medicine (IAM) and the advance training may have to be done outside the country mostly in Russia.
He also announced agency's ambitious mission to the Sun — Aditya-L1 (Liberator) in 2020 and its major aim is to study the Sun's corona, through which it will be easier to understand more about climate change on earth.
Sivan said that "The agency wants to study its effects on climate change and we hope to launch it in the first half of next year."
There are plans to launch a mission to Venus over the next few years which will carry 23 payloads. "Not only Sun and Moon, we hope to reach other planets, like Venus," said Sivan.
Chandrayaan-2 weighing the 3,290-kg according to ISRO will orbit the Moon with the payloads onboard which will collect scientific information on various things including lunar topography, mineralogy, elemental abundance and lunar exosphere.
From the time it is launched, it will take minimum 45 days to reach the moon and the landing on the moon will be closer to the South Pole on September 6 or 7 on an uncharted territory.
According to Sivan, the Lander which has been named after the father of the Indian space programme, Vikram Sarabhai, will touch down on a rugged lunar surface in the final descent. This final descent would be the "most terrifying moment" of the mission, he said.