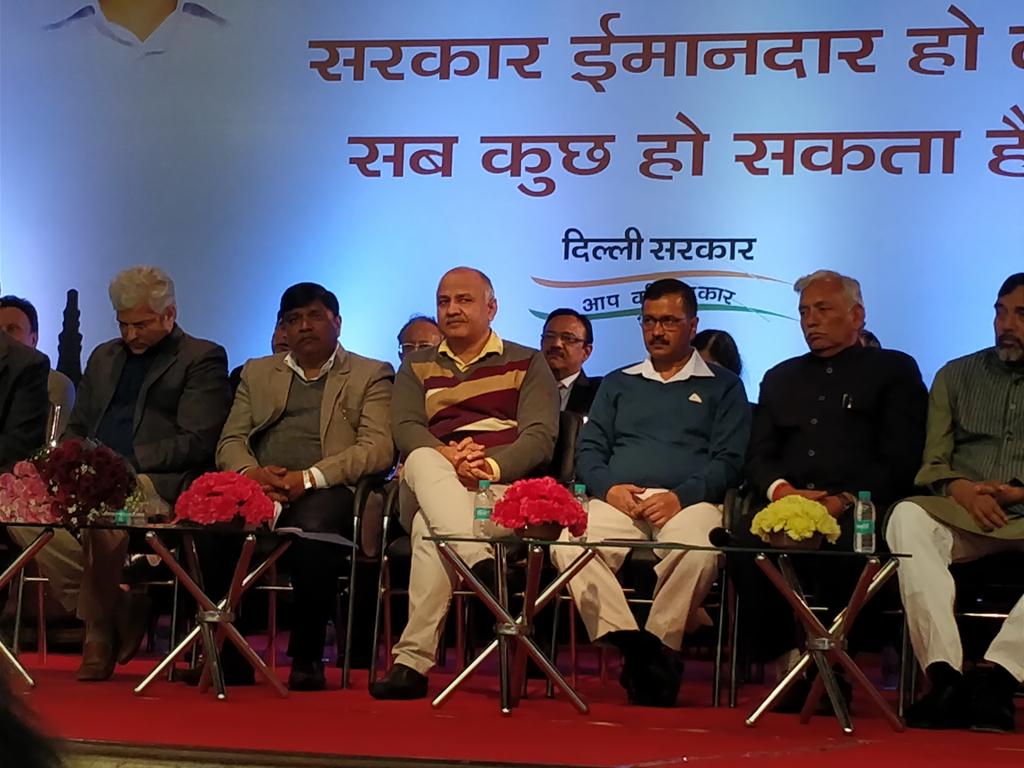 Our Correspondent / New Delhi
Delhi Chief Minister Arvind Kejriwal today said that the AAP Government has decided to that maximum budget amount will be allocated in education and health sector.
Addressing a programme on the completion of three years of the AAP Government in Delhi, Mr Kejriwal highlighted the work done by the Delhi Government in last three years.
On Health sector, he said by the end of this year, additional 3,000 beds in Delhi Government hospitals will be ready and by the next year 2,500 beds will be ready.
Kejriwal said that in the last three years since his government came to power, cases of corruption in the national capital have come down as the people elected an "honest government".
"In the last three years there has been a drop in the corruption, because three years ago the people of Delhi elected an honest government," Kejriwal said in a video message on the third anniversary of his government.
He said every single penny of the government funds is spent on development — electricity, water, mohalla clinics, hospitals, roads, school and colleges.
"We faced a number of hurdles but for your rights, we fought on every step and even God helped us," the Aam Aadmi Party (AAP) convenor said.
"It is said when you follow the path of truth and honesty then all the visible and invisible forces of this universe help you. And my biggest strength is you and the blessings of God," Kejriwal said.