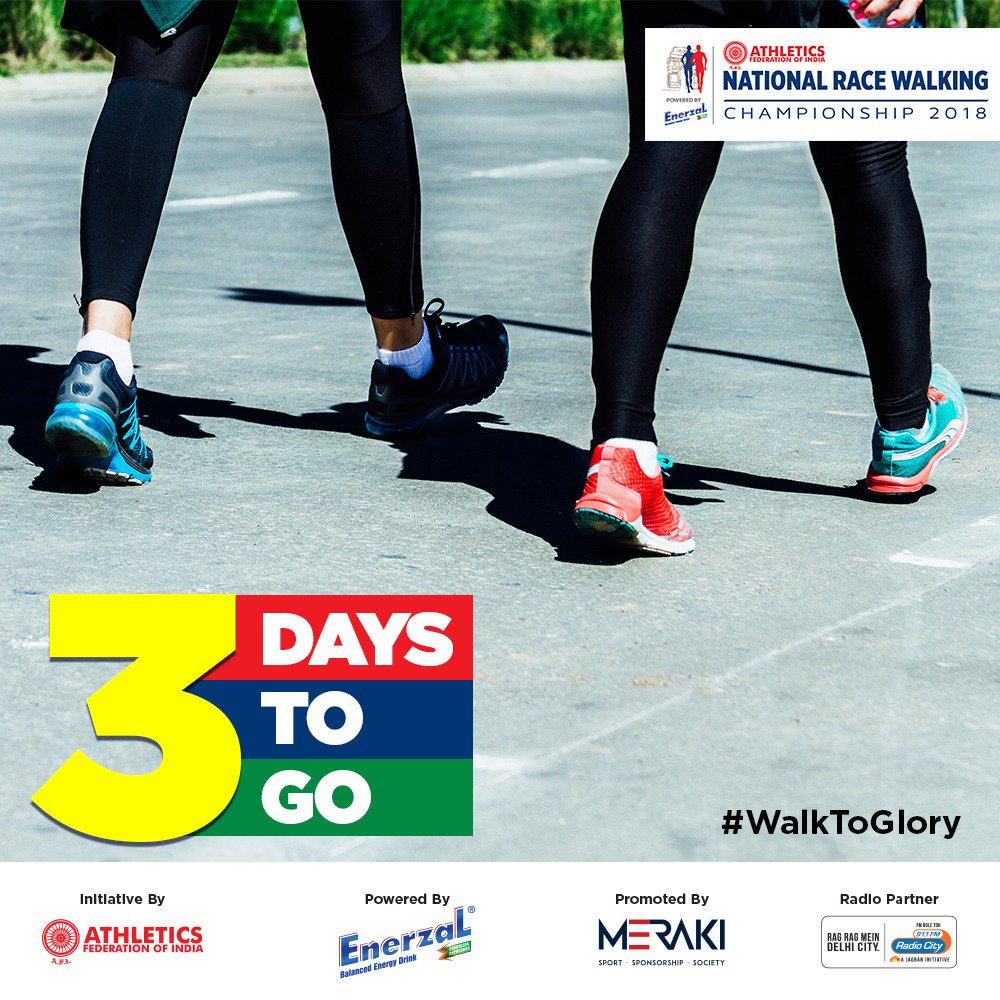 Harpal Singh Bedi /New Delhi
The Athletics Federation of India (AFI) has announced that the 5th National Race Walking Championship will be held in the National capital on Sunday, 18 February.
Around 80 of India's best race-walkers in both men's and women's categories will compete in the20kilometerwalk vying for qualification for both the Commonwealth & Asian Games, scheduled to be held later this year. While the Commonwealth Games is scheduledfrom4-15 April 2018 at Gold Coast in Australia, the Asiad is to run from 18 August-2 September in Jakarta, Indonesia.
The Indian team for Asian 20km Race Walking Championships to be held in Nomi, Japan on 18th March 2018 will also be picked by AFI selection committee after the nationals.
The race-walkers will battle it out to get to the requisite qualification mark for the two quadrennial events. The qualification benchmark for the Commonwealth Games has been pegged at 1:22:00 for Men, while for women it is set at 1:35:00.
The qualification benchmark for the Asiad has been set at 1:22:00 for Men, while for women it is fixed at 1:34:54.
AFI Secretary-General, CK Valson, who will be one of the guests of honour on race day was hopeful of witnessing some top-notch athletes in action. "One of the key aspects of a National championship is the opportunity to spot some real talent. This year the field looks really strong and we have been fortunate to have the championship right before major Games.
The other dignitaries likely to grace the National championships are Indian Olympic Association (IOA) Treasurer Anandeshwar Pandey, Olympic Gymnast Dipa Karmakar, Olympian and AFI Selection Committee Chairman JS Randhawa and Rahul Bhatnagar, Secretary, Sports Authority of India (SAI).
Thus far this year the following athletes from National Camp have confirmed the attendance for the event:
(Men) Irfan Kolothun Thodi, Manish Rawat. (Women) Khushbir Kaur , Soumya B, Priyanka Kumari, Ravina, Shanty Kumary and Deepmala Devi