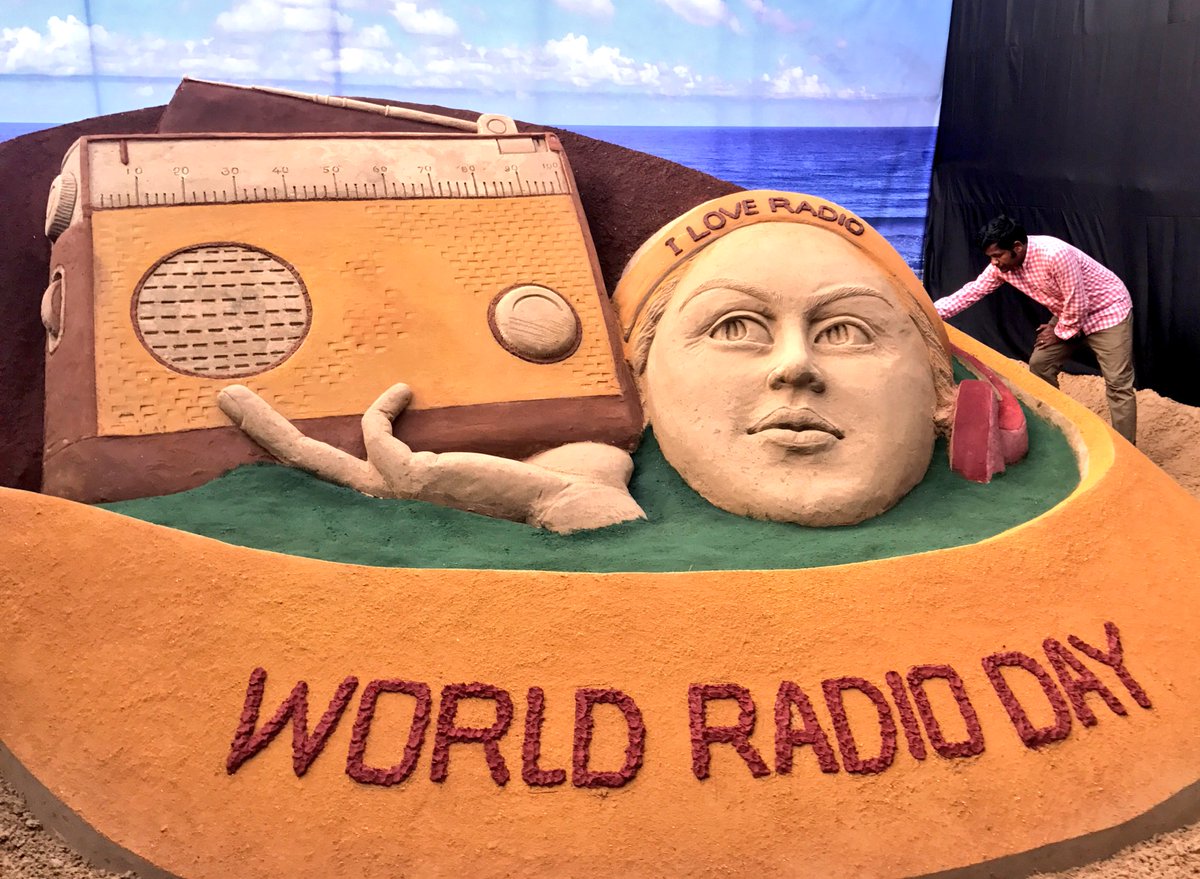 SAND ART BY Sudarshan Pattnaik
AMN
Today is World Radio Day. It is a day to remember the unique power of radio which touches lives and brings people together from every corner of the globe.
The theme of this year's World Radio Day is Radio and Sports to promote the inseparable relationship between sports and gender, as well as how improved gender equality in sports broadcasting can lead to greater freedom of expression for all.
World Radio Day is an observance day held annually on 13 February. World Radio Day is about celebrating radio, why we love it and why we need it today more than ever. A day to remember the unique power of radio to touch lives and bring people together across every corner of the globe. It was proclaimed on 3 November 2011 by UNESCO's 36th General Conference after originally being proposed by the Kingdom of Spain.
Prime Minister Narendra Modi has greeted all those associated with the world of radio, which includes those working in the industry and the listeners.
In a tweet, Mr Modi hoped that the medium always remain a focal point of learning, discovering, entertaining and growing together.
He said, radio brings people closer and he is continuously experiencing it through Mann Ki Baat.
Information and Broadcasting Minister Smriti Irani has coveyed greetings on World Radio Day.
In a tweet, Ms Irani said, one of the most powerful mode of communication, Radio has touched people's lives in more ways than one. She said, whether it be listening to Prime Minister's Mann ki Baat or songs on the go – Radio brings colours of life to the fore through the power of voice and sound.