HARPAL SINGH BEDI /New Delhi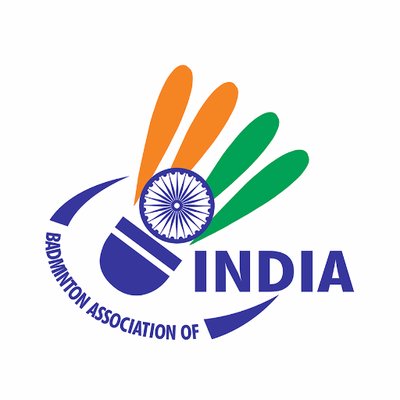 After narrowly missing out on a spot at the semi-finals of the Asian Badminton Team Championships last year, the Badminton Association of India (BAI) have decided to field a formidable line up for this year's edition in Malaysia to be held from 6 to 11 February .11.
The team will include the likes of 2016 Olympic silver medalist P.V Sindhu, 2012 London Olympic bronze medalist Saina Nehwal, World No. 3 Kidambi Srikanth and World No. 10 H.S Prannoy, among others.
Leading India's charge in the men's singles category will be the third ranked Indian in the world, Kidambi Srikanth and will have strong back up from H.S Prannoy, Sai Praneeth and Sameer Verma who have proven that they can win against the best in the world on a given day.
In the women's singles category, P.V Sindhu will take the baton in her hands along with Saina Nehwal and Krishna Priya and Ruthvika Gaade will also watch from close quarters.
While the doubles contingent will include the prodigious pairing of Satwik Sairaj/Chirag Shetty, World No. 32 Manu Attri/Sumeeth Reddy and Shlok Ramachandran/M.R Arjun, Ashwini Ponappa/Sikki Reddy will be handed the mantle in the women's doubles section and will be backed up by Prajakta Sawant/ Sanyogita and Rituparna Das/Mithila U K.
In Vietnam last year, the Indian contingent started off on a winning note as they thumped Singapore 4-1. The only loss of the tie came in the first clash, where the mixed doubles pair of Sikki Reddy/Pranaav Jerry Chopra lost out in straight sets but the rest of the team were up to the task as they won the next four and set the tone for the team.
However, the Indians faced a powerful Korean team in their next group stage encounter and went down 1-4 to the eventual runners up of the championship. Nonetheless, with a win in the group stages against Singapore, they managed to make their way into the knockout phase where they couldn't overcome Thailand in a close-fought encounter and lost 2-3.
"After a very successful 2017 for Indian badminton on the world circuit, we want to start off 2018 by displaying our dominance in the Asian Badminton Team Championships," the General Secretary, BAI, Anup Narang stated.
While releasing the names BAI General Secretary said, "we were unfortunate to lose out in the knockout stages last year and with the current team we are confident of a good show and a podium finish," added the Official spokesperson for BAI.
Although, the tournament will be a close fought affair with the Chinese and the Japanese team among the other strong contenders going all guns blazing, the Indian contingent will be positive of a better showing this time around.
The Squad:
Men Singles Kidambi Srikanth,H.S Prannoy,Sai Praneeth, Sameer Verma
Women Singles: P.V Sindhu,Saina Nehwal,Krishna Priya,Ruthvika Gaade
Men's Doubles :Satwik Sairaj/Chirag Shetty,Manu Attri/ Sumeeth Reddy,Shlok Ramachandran/ M.R Arjun
Women's Doubles: Ashwini Ponappa/ Sikki Reddy,Prajakta Sawant/ Sanyogita,Rituparna Das/ Mithila U.K