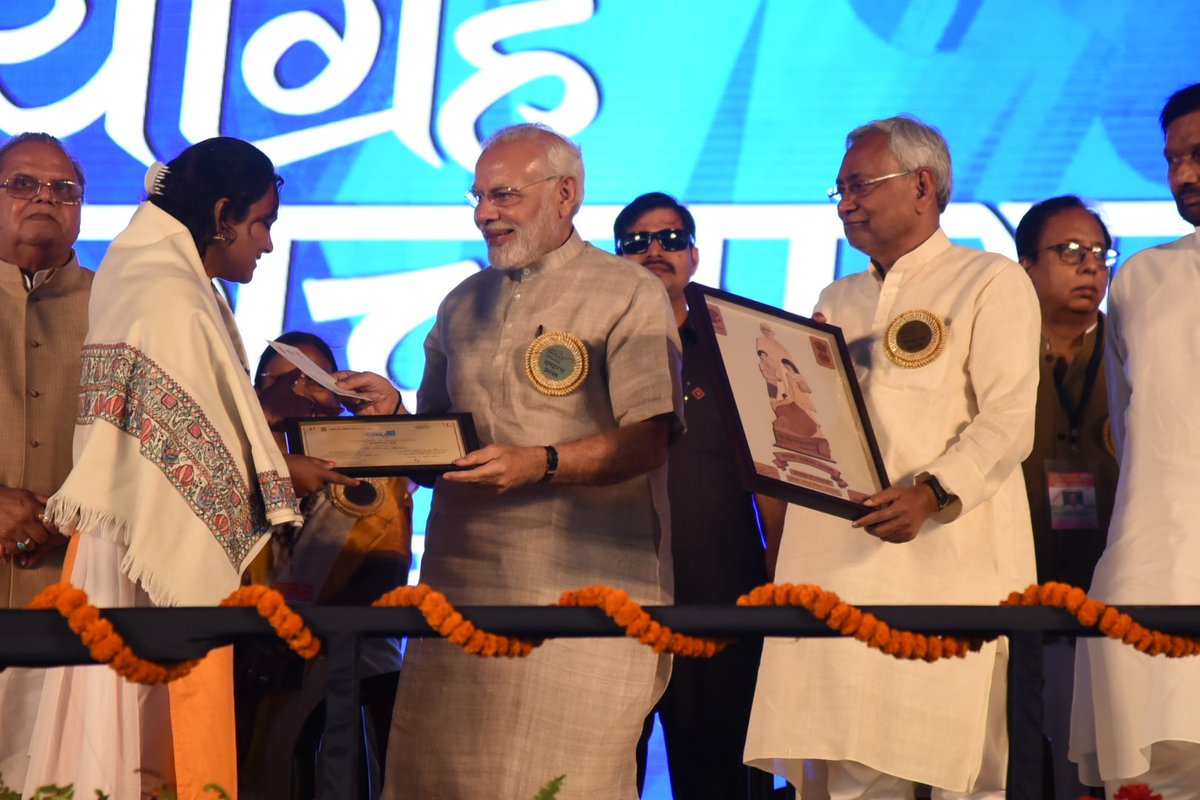 Our Correspondent / Motihari (Bihar)
Prime Minister Narendra Modi today accused the Opposition of trying to break up society and putting hurdles, from the Parliament to the streets, in the governments' efforts to uplift the poor.
The Prime Minister was addressing over 20,000 ambassadors of Cleanliness known as Swachhagrahis at the concluding ceremony of Centenary of Mahatma Gandhi's Champaran Satyagraha at Motihari in Bihar.
Mr Modi said, while the Centre is working towards uniting people, opponents are working towards breaking the society.
Lauding Bihar Chief Minister Nitish Kumar government, Mr Modi said it has put an end to the culture of keeping files on hold.
The Prime Minister said, since 4th of April under Satyagrah se Swacchagraha campaign, 26 lakh toilets have been constructed in Bihar, UP, Odisha and Jammu & Kashmir. He said, during last one week, 8 lakh 50,000 toilets were constructed in the Bihar.
Mr Modi laid the foundation of development projects worth 6,600 crore rupees in Bihar.
The projects include doubling of Muzaffarpur-Suagauli-Valmikinagar rail section and Motihari-Amlekhganj Oil Pipeline Project, and new Chamaparan Humsafar express train between Katihar and Old Delhi Junction.