AMN
Soon after Bangladesh envoy to India met Foreign secretary Jaishankar, India urged Myanmar that the situation in Rakhine state be handled with restraint and maturity, focusing on the welfare of the civilian population alongside that of the security forces.
In a statement, the External Affairs Ministry said that it is imperative that violence is ended and normalcy in the state restored expeditiously. It said, India remains deeply concerned about the situation in Rakhine State and the outflow of refugees from that region.
The Ministry said, during Prime Minister Narendra Modi's recent visit to Myanmar, it was agreed that India will provide assistance under the Rakhain state development programme in conjunction with the government of Myanmar.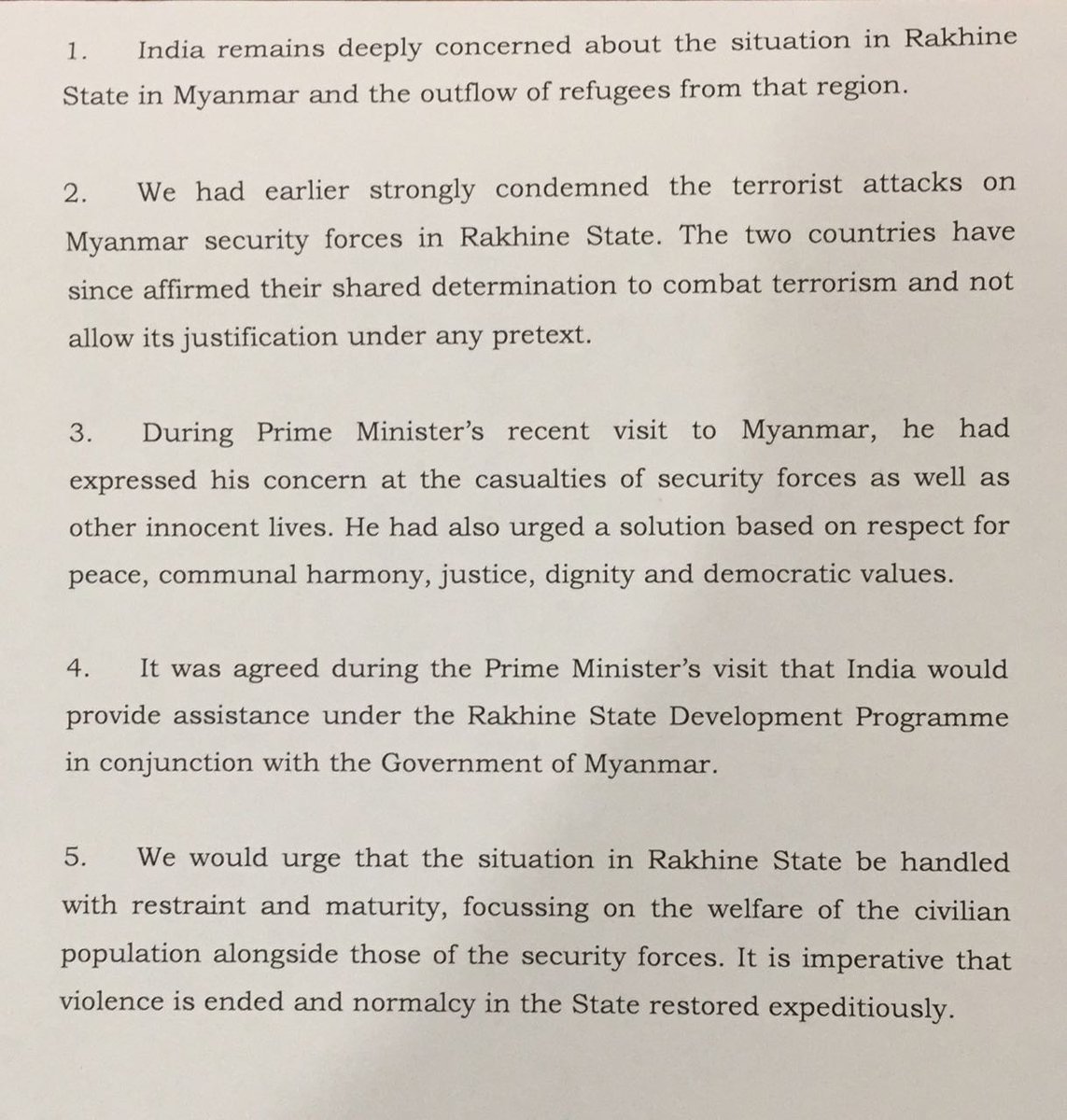 Meanwhile Rohingya Muslim insurgents in Myanmar have declared a one-month unilateral ceasefire to ease the humanitarian crisis in the northern Rakhine state. Arakan Rohingya Salvation Army (Arsa) said the truce will start today. About 2.9 lakh Rohingya are said to have fled Rakhine and sought shelter over the border in Bangladesh since then.