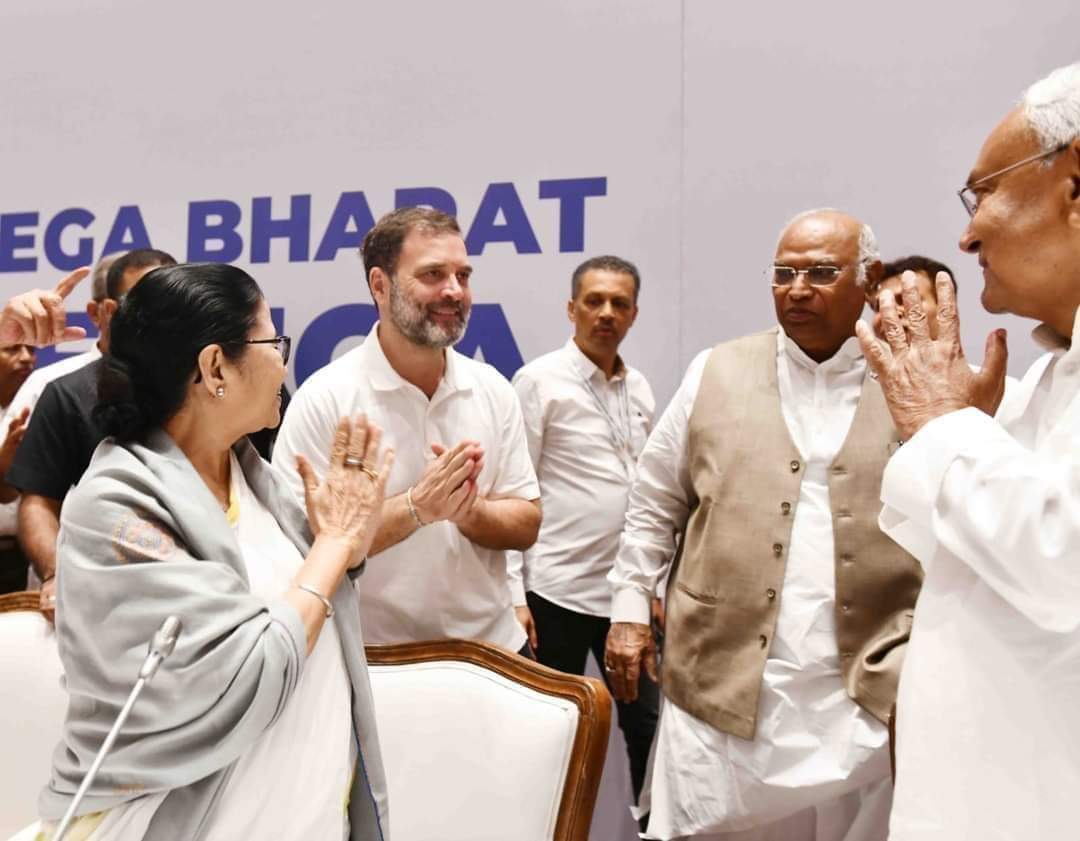 AMN / MUMBAI
The third and crucial meeting of the Opposition's INDIA alliance began in Mumbai on Thursday evening with leaders of several prominent political parties coming together to discuss the strategy and agenda of the grouping which is seeking to take on the ruling BJP at the Centre.
The meeting at Grand Hyatt hotel is being attended by Congress president Mallikarjun Kharge, Congress parliamentary party leader Sonia Gandhi, party leader Rahul Gandhi, NCP chief Sharad pawar, Shiv Sena (UBT) president Uddhav Thackeray, among others.
Rahul Gandhi was seen chatting with the NCP's Supriya Sule and Jayant Patil, Shiv Sena (UBT) leaders Aaditya Thackeray, Sanjay Raut, and the RJD's Manoj Jha before the meet began.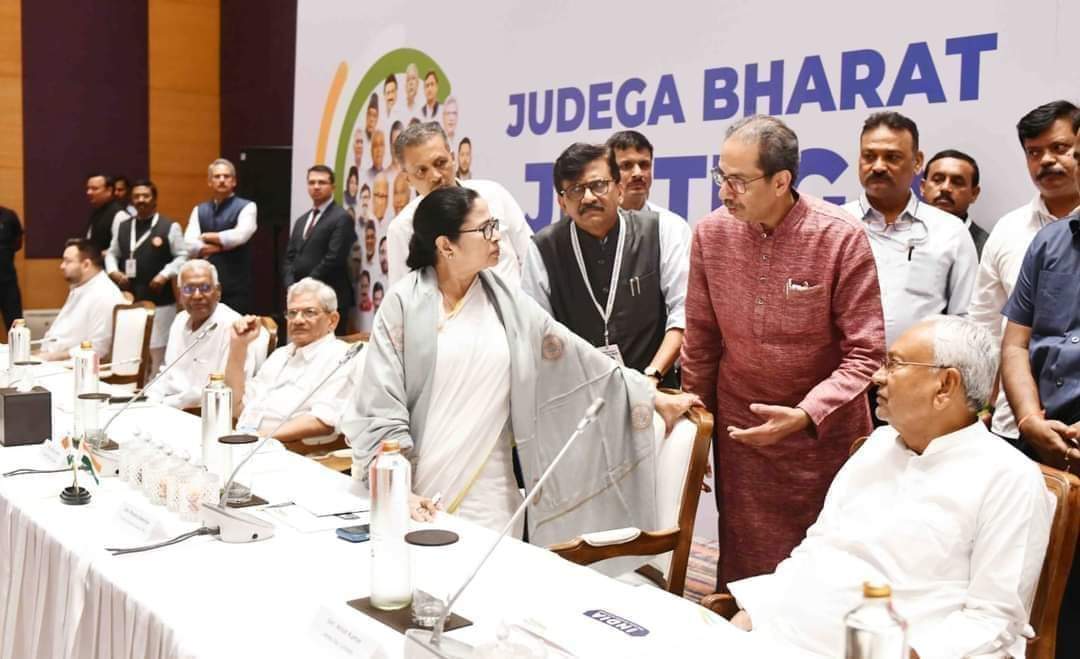 "A state-wise seat-sharing formula could be discussed during the meeting. A logo of the alliance would also be unveiled on August 31. The logo will reflect the country and its unity, and those things that unify the country," a senior leader from the Opposition said, adding that few more political parties may also join the meeting.
This was the first meeting since Rahul Gandhi, former Congress president and a key INDIA leader, was reinstated as a member of the Parliament earlier this month. He had lost his membership due to his conviction in the Modi surname remark case.
Addressing a press conference in Mumbai ahead of the I.N.D.I.A meeting, Rahul Gandhi referred to news articles by foreign publishers on Adani. "These newspapers affect investment in India and the perception of India in the rest of the world. They are stating that over a billion dollars of money went from India, was circulated in different places and then came back to India", he said.