AMN / WEB DESK
Vice President Jagdeep Dhankhar has said that the International Monetary Fund (IMF), hailing India as a bright spot of investment and opportunity, has predicted that in 2023 India's GDP growth rate will be double that of the global rate. He was delivering a lecture titled 'Role of Youth in nation building' at the Indian Institute of Technology (IIT) Bombay on Monday.

The  Vice President said the World Bank has also recognised that India has achieved financial inclusion targets in just six years which would otherwise have taken at least 47 long years. He said this is primarily on account of governance affirmative policies and initiatives as well as the impactful execution of the vision of the Prime Minister in mission mode. He informed that in 2022, 1.5 Trillion dollars were transferred through UPI transactions which is 46 percent of global digital transactions.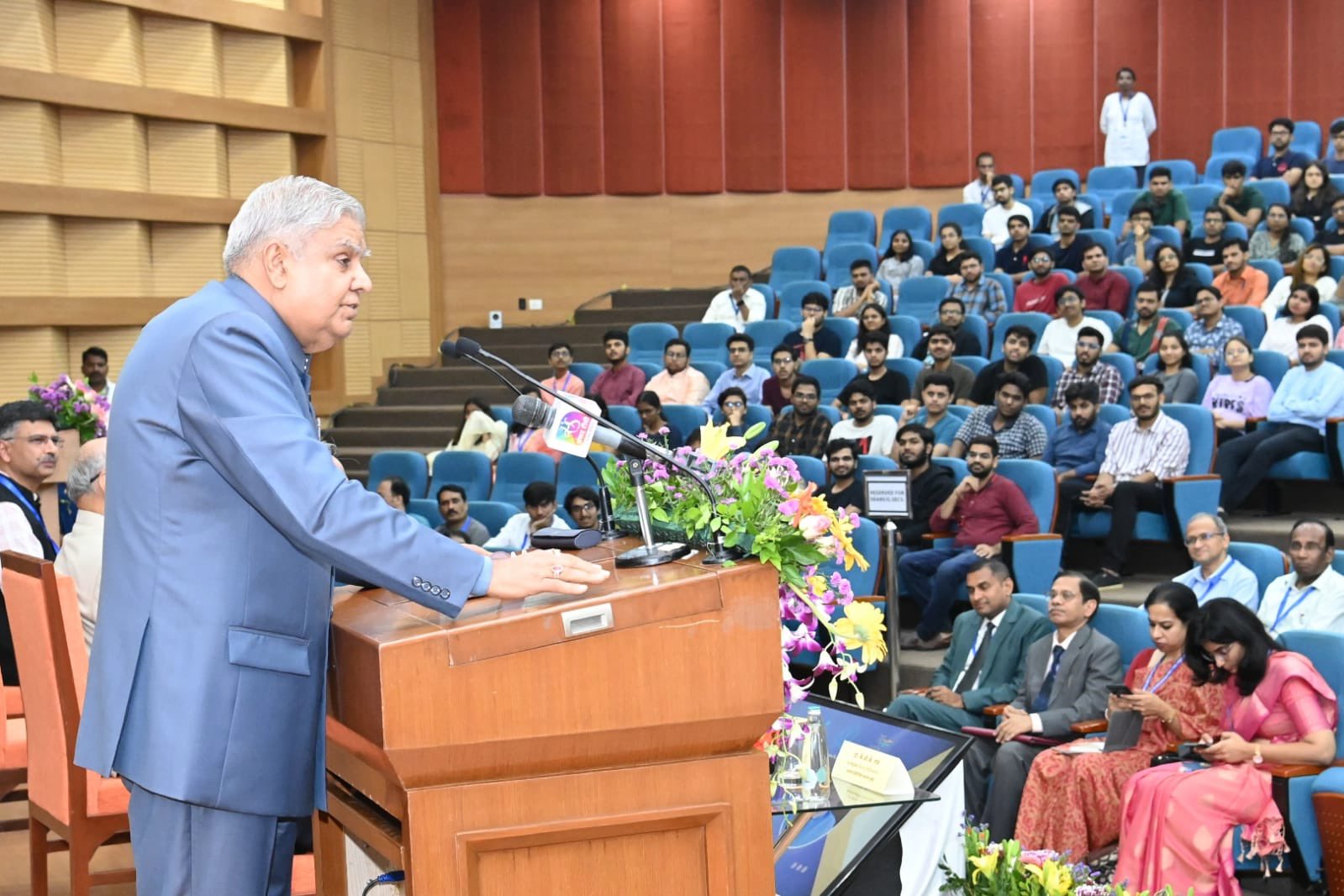 Mr. Dhankhar said the National Quantum Mission has been approved with a financial layout of over 6000 crore rupees. He added that Bharat is only the seventh country to set up such a dedicated Mission after the USA, Canada, China, France, Austria, and Finland. He said Quantum Technology will provide us access to very high Computing Power, enabling faster and secure Communication capability and enhanced Artificial Intelligence adding that it has the potential to contribute 300 billion dollars to our economy by 2030. He further said in line with our commitment towards ensuring a healthier planet, we have launched the Green Hydrogen Mission, early this year with a financial layout of over 19,000 crore rupees. He said that this is likely to result in a Renewable energy capacity addition of 125 GW, apart from the creation of over Six lakh jobs and eight lakh crore rupees of investments.
The Vice President said Prime Minister Narendra Modi has termed this decade as the "TECH – ADE" and the changing scenario requires active participation of youth to actively ensure tangible and progressive outcomes. He also interacted with the students and faculty at IIT Bombay. He said the nation needs the support of young leaders to create an economic system that supports and sustains our democratic values and our age-old civilisational ethos. While addressing the gathering, Maharashtra Governor Ramesh Bais, said that India is on its way to becoming a knowledge power. The Governor said today we have an opportunity to lead the knowledge revolution as it is indeed the foundation of taking India towards becoming a developed nation.