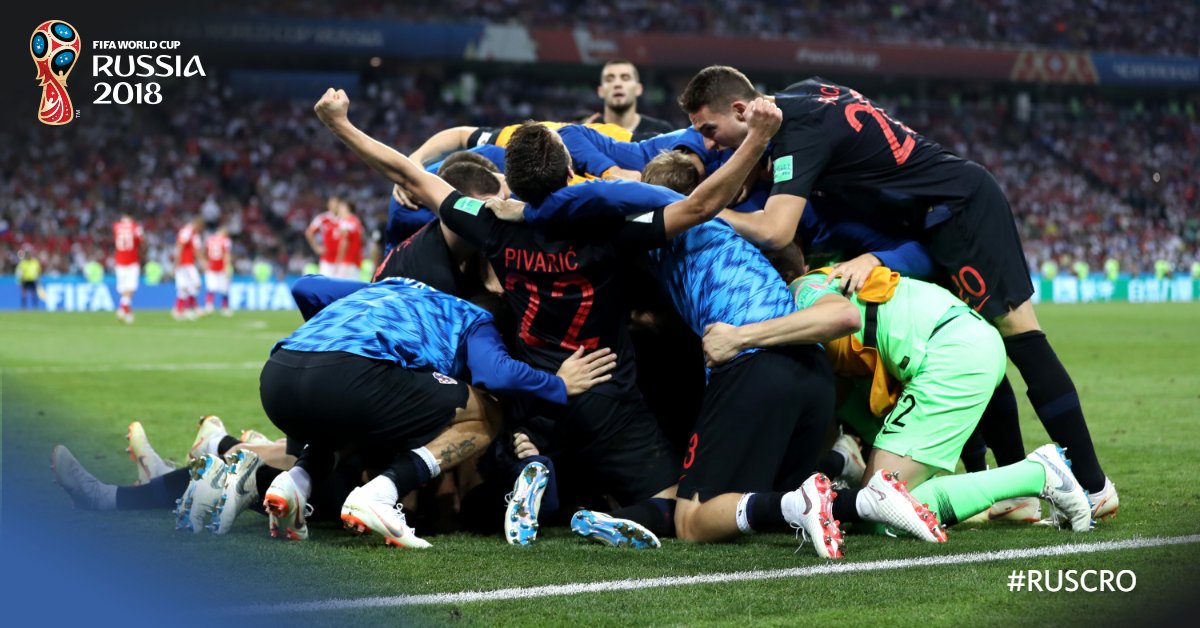 The quarterfinal stage of the all-importantFootball World Cup came to end last night, with England and Croatia joiningFrance and Belgium in the semi-finals. England cruised past Sweden, 2-0, toreach the last-4 stage for the first time since 1990. Harry Maguire and DeleAlli's headers on the either side of the interval, and a magnificent display bygoalkeeper Jordan Pickford gave England a much deserved entry into thesemi-finals.
Later, Croatia broke Russian hearts as it edged past the hosts, 4-3 onpenalties after the regulation time ended at 1-1, and extra-time at 2-2. WhileDenis Cheryshev and Mario Fernandes had scored for the hosts, Andrej Kramaricand Domagoj Vida found the net for the Croats, who sealed a semi-final berth after20 years. But, it was Ivan Rakitic again who, just like against Denmark, burieda decisive penalty in the shoot-out to take Croatia through.
England and Croatia will face each other play in thesemi-finals on Wednesday. The first semi-final between France and Belgium willbe played a day before on Tuesday.
The Final of this year's World Cup is slated for nextSunday at the Luzhniki Stadium in Moscow.