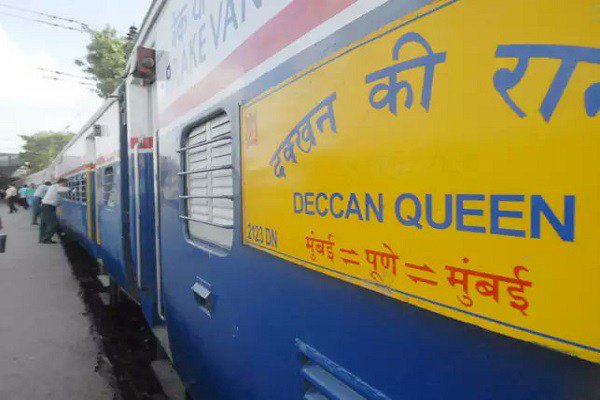 AMN
On the occasion of the International Women's Day in Mumbai, Central Railway today deployed an all-women staff on the popular Deccan Queen Express that runs between Mumbai and Pune.
Mumbai's Divisional Manager, S K Jain has informed that Asia's first woman train driver Surekha Yadav will pilot the express and senior assistant loco pilot Trushna Joshi will assist her.
Sweta Ghone has been given the honour to work as on-duty guard and give clearance by waving the green flag.
Besides, the ticket-checking staff, RPF personnel and electric technician will also be all-women. Mr. Jain added that train No. 11029 DN Koyna Express and train no. 11008 UP Deccan Express will permanently have women ticket-checking staff from Thursday.
Pune Division all-women ticket checking squad in Deccan Queen Express led by ACM, Pune #NariShakti4NewIndia #InternationalWomensDay pic.twitter.com/gdVZRa2Brj

— Central Railway (@Central_Railway) March 8, 2018
Meanwhile, Western Railway has also announced that its Matunga Road station will be fully-managed by women from tomorrow with the total number of employees, including clerks, ticketing staff, operational staff and RPF personnel posted there being 31. Central Railway had already appointed an all-women staff to manage its suburban Matunga station, which found its way into the Limca Book of Records.
A special counter at the suburban concourse of the Chhatrapati Shivaji Maharaj Terminus will be manned by all-women staff on Thursday to seek suggestions and feedback from women commuters. Ajni railway station in Nagpur, will also have all-women staff from tomorrow.
Surekha Yadav, the first railway driver in the country, is an example to many young girls want to take challenging jobs. #NariShakti4NewIndia. #InternationalWomensDay pic.twitter.com/mwW1k4Ou4r

— Central Railway (@Central_Railway) March 8, 2018