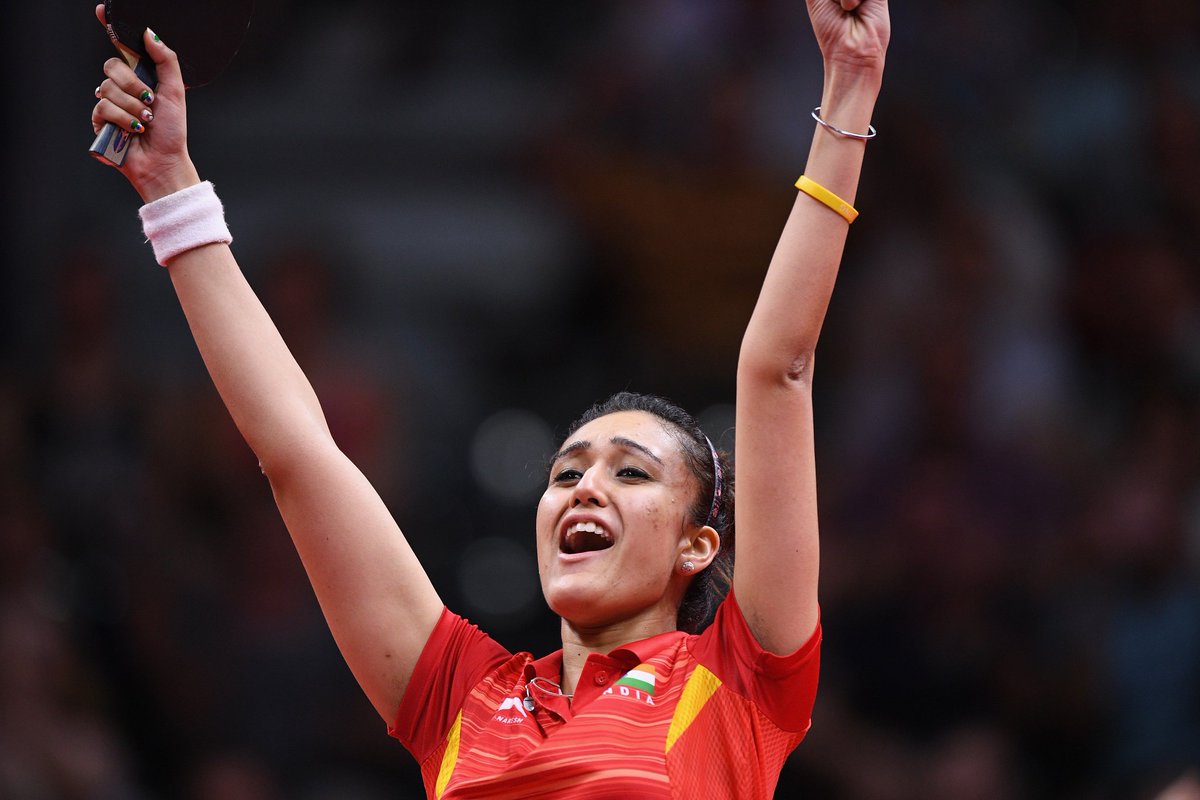 Gold Coast
India's Manika Batra won the bronze medal in the mixed doubles team event of Table Tennis with G Sathiyan on Sunday by beating Achantha Sharath Kamal and Mouma Das on the last day of the 21st Commonwealth Games.
With this, the table tennis team of India in the Gold Coast bagged a total of seven medals, including three gold, two silver and two bronze.
Manika became India's first women's singles paddler to win a gold, while the men's doubles pairs of Achanta and Sathiyan, and Harmeet Desai-Sanil Shankar Shetty bagged the silver and bronze medal respectively.
Manika outplayed Mengyu Yu of Singapore 4-0 (11-7, 11-6, 11-2, 11-7) to clinch the gold medal while Sharath and Sathiyan lost in the final. The other Indian pair of Harmeet and Sanil defeated Singapore's Pang Yew En Koen and Poh Shao Feng Ethan in the bronze medal match