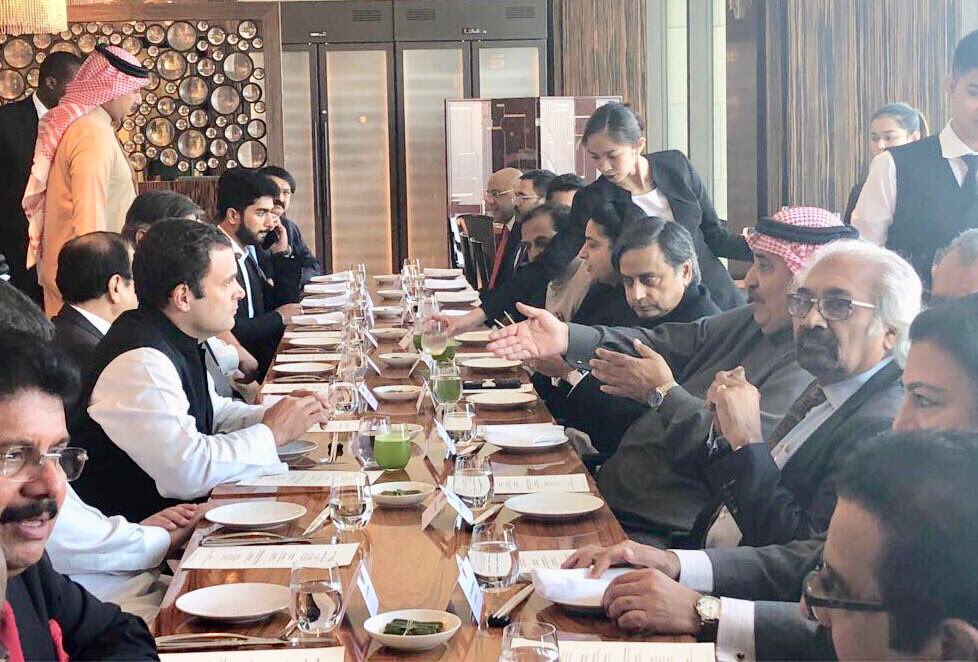 MANAMA (BAHRAIN)
Claiming that the Congress gave a tough fight to the BJP in Gujarat by questioning it on every front, Congress president Rahul Gandhi on Monday said his party has capacity to defeat BJP in 2019 Lok Sabha polls.
'Congress party is fighting on the road. Gujarat is the hub of the BJP. But the saffron party just won marginally in the state. Our party questioned the party thoroughly in the state,' Mr Gandhi said while addressing an NRI conclave in Bahrain this evening.
The Congress president expressed confidence that the party had the ability to win the 2019 Lok Sabha polls.
"I am here to tell you what you mean to our country, that you're important, to tell you there is a serious problem at home, to tell you that you're part of the solution and that I am here to build a bridge between wherever you are in the world and home," he said in his address to the Global Organisation of People of India Origin.
In his address – the first since he took over as the Congress chief – Mr Gandhi kept his focus on the problems of the young and alleged that the BJP-led government was trying to benefit from it. He accused the government of dividing people on the basis of caste and religion and said it was channelling the fear of jobless young people into "hatred between communities".