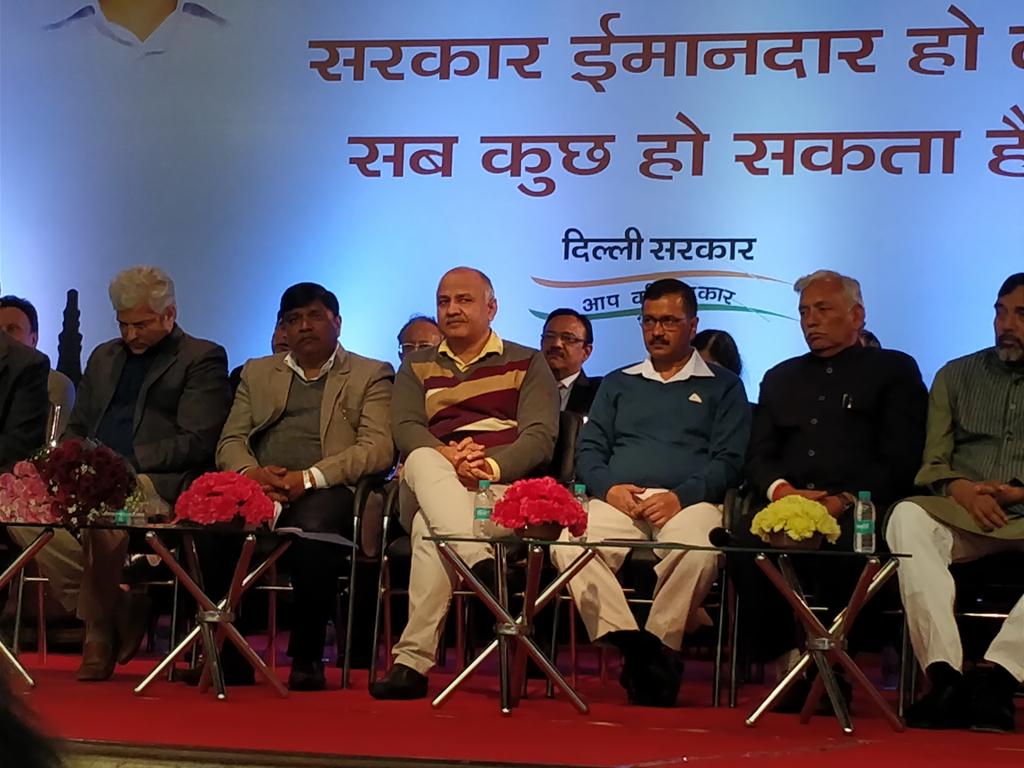 Andalib Akhter / New Delhi
On the completion of three years in power, Delhi Chief Minister Arvind Kejriwal today promised better civic amenities to the denizens of Delhi.
Besides free WiFi in the city, he promised better roads and drains in all areas including unauthorised colonies and building of 900 Mohalla Clinics
The Chief Minister was speaking at an event organised to commemorate the third anniversary of his AAP government.
The Chief Minister said to control pollution, landscaping would be done on vacant land on both sides of the roads by planting grass and trees so that the dust would not rise in the air.
"There will be budget provision to do landscaping on 500 km roads," Kejriwal said.
The Chief Minister said that there will be massive investment in the next one year on construction and repair of roads. "We will try to complete roads and drains in the Kachhi colonies in the next one year," he said.
He said whichever department digs up roads in the city will have to repair it irrespective of the land-owning agency.
On free WiFi in the city, Kejriwal said, "This year to implement free WiFi in entire Delhi, the government is going to allot full budget."
He also said that he had met Lt. Governor Anil Baijal in this regard and both the government and the Lt. Governor and are on the same page.
Kejriwal said that dug up roads cause a lot of pollution as dust rises from these roads, and added that the decision would be implemented in a week's time.