AMN / NEW DELHI
As many as 20 opposition parties are attending the dinner hosted by UPA Chairperson Sonia Gandhi at her residence in New Delhi. 
Parties attended the dinner were the CPI(M), CPI, DMK, RJD, HAM, RLD, National Conference, JDS, JMM, AIUDF, Kerala Congress, IUML, JVM, JMM, RSP and others. 
Those leaders attended the dinner include Sharad Pawar of NCP, Ram Gopal Yadav of Samajwadi Party, D Raja of CPI, Mohd. Salim of CPI (M), Sudip Bandyopadhyay of TMC, Kanimozhi of DMK, and Tejasvi Yadav of RJD.
The dinner hosted by Mrs Gandhi is expected to set the tone for opposition unity in the run-up to the next general elections.
"Fabulous dinner tonight, hosted by UPA Chairperson, Sonia Gandhi Ji. An opportunity for leaders from different political parties to meet and bond, informally. Much political talk but much more important – tremendous positive energy, warmth and genuine affection" said congress president Rahul Gandhi after the dinner.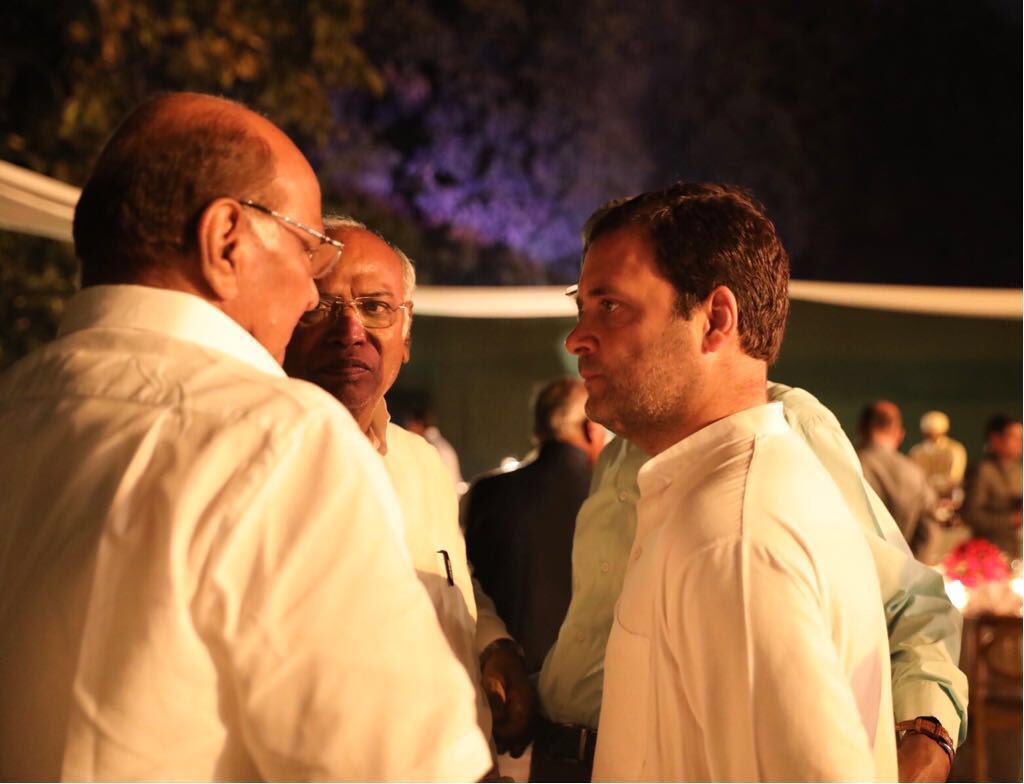 Talking to media persons after the dinner, AICC media incharge Randeep Singh Surjewala said the dinner aimed at a better dialogue between parties and for friendship.
"This dinner hosted by Mrs Sonia Gandhi for opposition parties should not be seen from the prism of politics. It was for friendship and better dialogue between parties:", he said.